Who didn't grow up with it? Lego wasn't just a collection of cubes you used to make buildings with. They were the building blocks of a successful childhood. In this article I therefore take you to AliExpress, to show you how to buy the best alternatives for lego on AliExpress.
---
Lego or 'building blocks'?
Nowadays we describe many products with the name of the most famous brand within such a segment. Think for example of Luxaflex. We use this to describe a certain type of window covering, whereas these are actually called blinds. Luxaflex is the brand that has become the largest within this market, so we simply call it Luxaflex.
It's exactly the same with Lego.
When we talk about lego in this article, you know that we are talking about building blocks, but that doesn't read very well. With lego, in this article we mainly mean other brands than the 'real' LEGO. These are not allowed to be sold under the same name. Yet there are more than enough lego alternatives that you can buy at AliExpress. Additional advantage? Sometimes those lego blocks can also be used with real LEGO toys.
Update:
We have been told by readers that customs may confiscate parcels if they find these fake lego products. In addition, LEGO has also filed lawsuits against LEPIN. Unfortunately, we ourselves are not familiar with which brands or products are being labeled as counterfeit and which are allowed. So take this into account in your own consideration to order Lego products in China!
---
Lego of AliExpress; what brands are there?
So, as mentioned before, there are companies that offer alternative lego on AliExpress. Below you can see three popular and well known brands where you can get nice gifts and additions to existing Lego sets, but a lot cheaper. What you can find there? Star Wars lego, Jurrassic World lego, Harry Potter, NinjaGo and much more.
1. LEPIN
LEPIN lego is undoubtedly the best lego alternative you can find on AliExpress. There are literally hundreds of different sets you can buy. Some of them are original and do not look like the original LEGO you can buy in the Netherlands. But there are also sets of LEPIN that are very similar to the original sets. This sometimes goes so far, that you can hardly see the differences. Every LEPIN set is provided with bags containing all the parts separately packed. Then there is a very clear instruction with which you can assemble the sets yourself.
Advantages of LEPIN
Can be used with official LEGO blocks.
Very advantageous compared to the original.
Hundreds of choices from lego packages.
The Lepin Technic series has special sets, such as a Lepin 20086 Bugatti Chiron.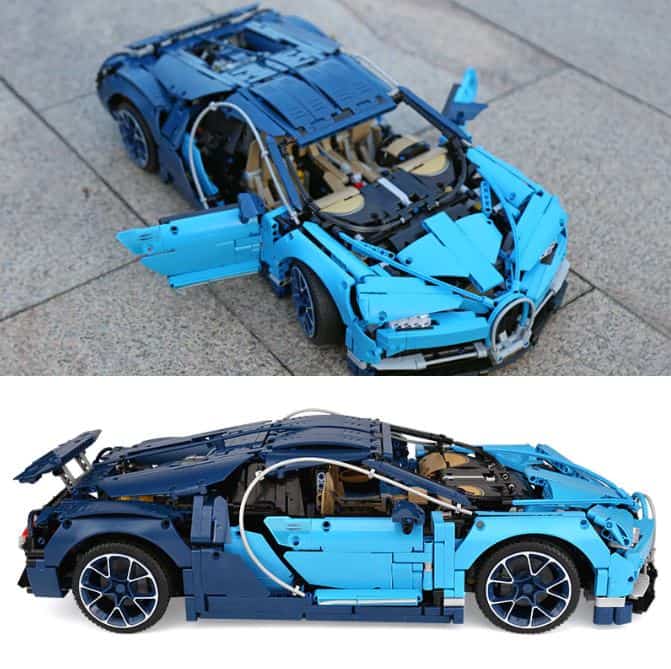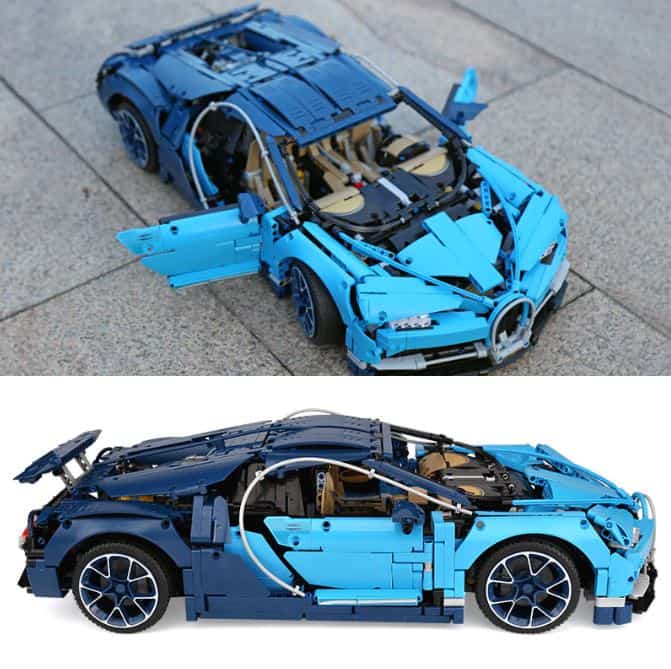 ---
---
2. DECOOL
DECOOL sells cheap lego blocks with a slightly different approach. Instead of the standard sets with farms, fire stations or hospitals, you get sets in the direction of cars and motorcycles. You can buy fast cars for less than 20 dollars, that look stunning after assembly. This way it's not only fun to assemble the blocks, but you can also appreciate this cheap lego after it's finished. DECOOL also offers very cheap lego sets, which sometimes only cost 3 euros each.
Advantages of DECOOL
Very cheap lego sets.
Plenty of choices in different types of kits.
Sometimes you can remote control the assembled cars.
---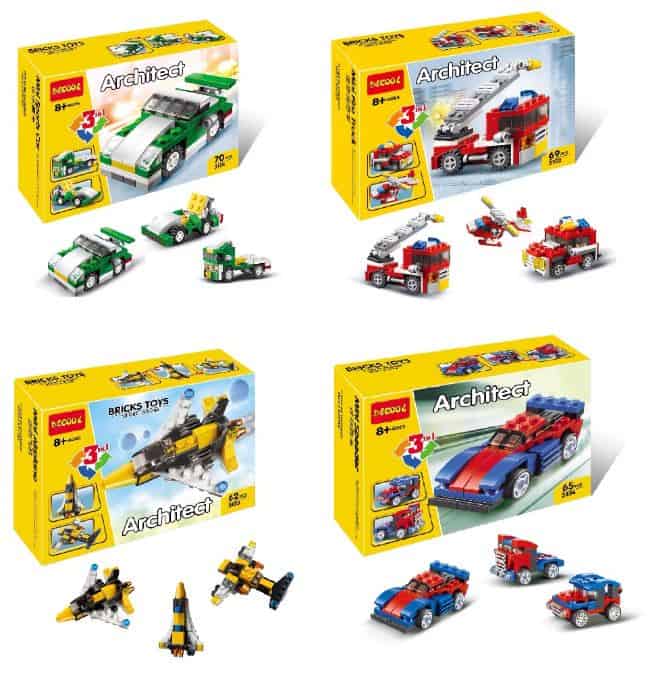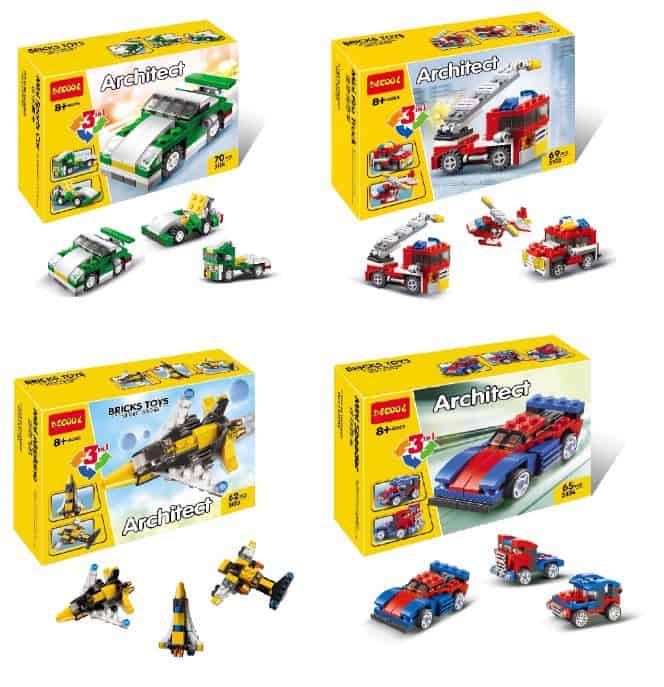 3. GUDI
An even slightly cheaper alternative to LEGO is GUDI. This brand also has different kinds of lego sets that you can hardly distinguish hardly see from the rea stuff. For example, there is a beautiful pirate ship for only 30 euros for sale on AliExpress, which consists of no less than 652 pieces. Your kids, nephew or brother will absolutely love it! GUDI also offers other interesting sets that all children love, such as all their favorite superheroes in one big set.
Advantages of GUDI
Probably one of the cheapest lego sets you can get.
Challenging and many different lego sets.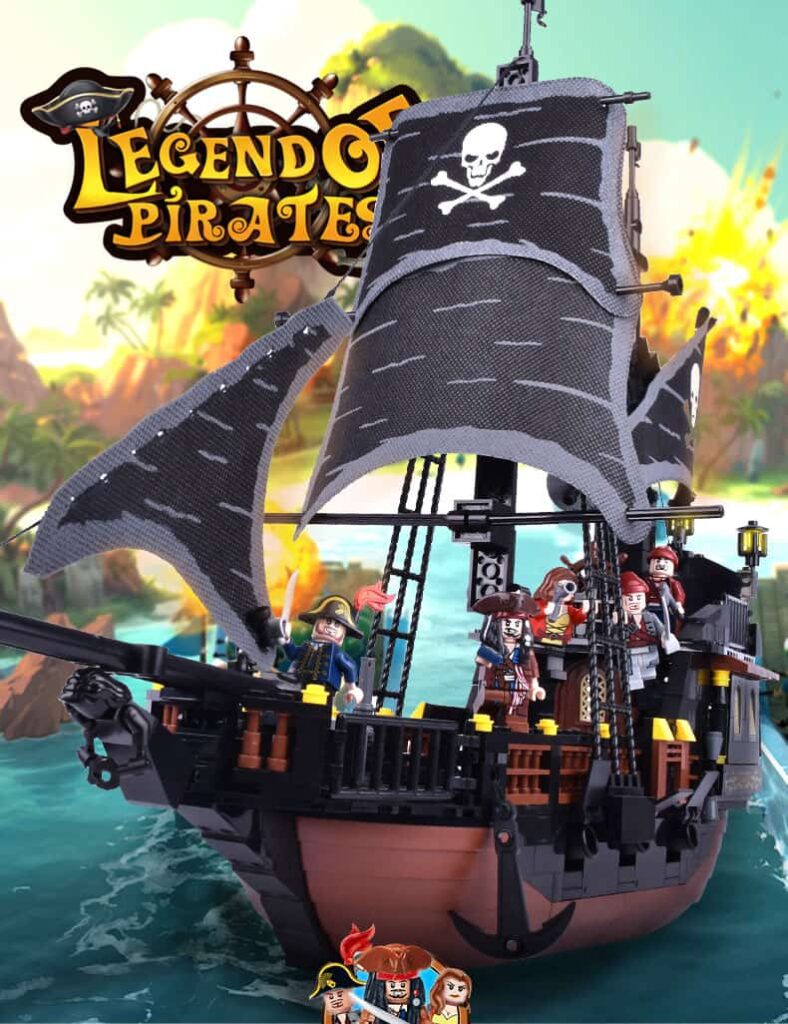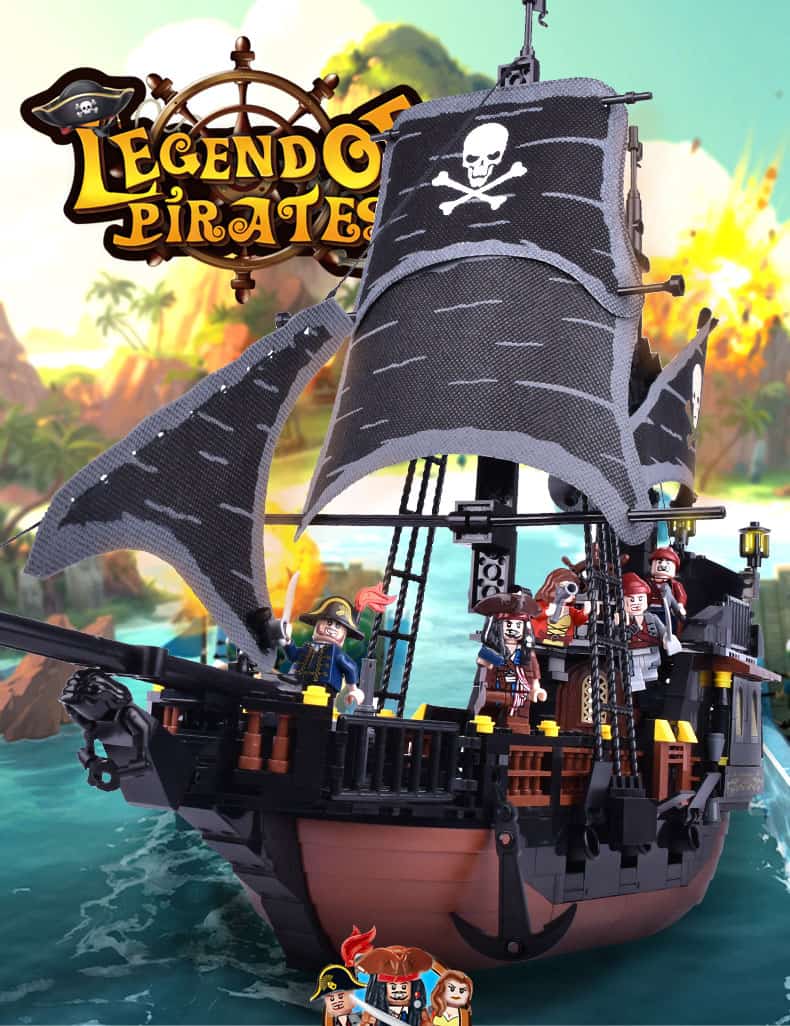 ---
What should you pay attention to when you buy lego on AliExpress?
Although making an order may be very easy, there are some things you should take into account if you want to buy lego on AliExpress.Delivery without box
1. Delivery without box
A large, heavy and half-full cardboard box is not something AliExpress likes to ship. That is why certain products are sometimes shipped without the box. Handy for AliExpress in case of free shipping, but not when you have thought of giving the lego to someone as a gift. When you order, you often see 'No Box' or something similar written down, so you know you have to search a bit further. But, the fact remains that you buy very cheap lego on AliExpress, without delivery costs. For that box you will probably come up with something nice if you want to give the lego as a gift anyway.
2. The total amount you order.
When you order something in China, you normally still have to pay tax on it. That tax is 21% at import. As soon as you stay under approx. 22 euros with your order, you don't have to pay this extra VAT in Europe. Every continent has their own rules for the maximum amount you can import without any additional taxes.. If you don't want to pay a penny more than the lego you ordered, make sure your order stays under the maximum amount stated by your government.
This way you can be sure that customs will not send you a letter asking you to pay an extra fee. For example, if you order multiple LEPIN lego items on AliExpress, first see if you can order the shipments separately. This way it will not all be put in one box or bag and the total amount will stay under the maximum amount.
3. Sometimes doesn't fit real LEGO
When you buy lego on AliExpress, you buy a small risk. Although some brands – including LEPIN – indicate that all pieces will fit on the real LEGO, that does not mean that 100% of all these pieces will fit. To be 100% sure, you'll just have to buy real LEGO.