A while ago I came into contact with an AliExpress seller, Alez Ma. He has been selling on AliExpress for a few years now and I asked him if I could ask him a few questions for an interview on Chinafans.
AliExpress vendors
There are always many questions (and frustrations) regarding AliExpress sellers. Communication is not always smooth and cultural differences and time zones often get in the way.
In order to shed some light on the other side of the story, I thought it would be more than interesting to hear from an AliExpress vendor.
Interview with an AliExpress vendor
That's exactly what I did with Alez Ma, whom I was allowed to email a few questions, which he answered. He is also open to any additional questions, so if there is anything else you want to know, leave it in the comments and if there is sufficient input, there may be a follow-up.
For now: below you can see Alez Ma at work, let's get to the questions!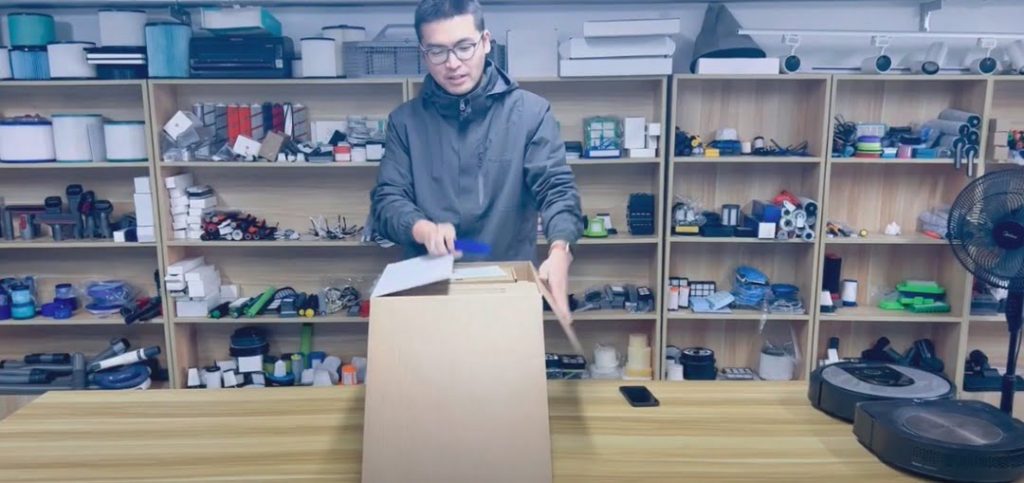 10 questions for an AliExpress seller
I asked this – very fluent English-speaking – AliExpress seller the following 10 questions. He did admit that he uses the translation program , but communication was excellent.
I did translate some sentences a little more freely, but the content remained the same, of course.
1. How did you start selling on AliExpress?
We are a company specialised in selling accessories for cleaning devices (including vacuum cleaner accessories) and we have a strong presence in China.
We opened our shop on AliExpress in 2020 and by now we have opened eight shops, all selling accessories.
2. Can you tell us more about your shop on AliExpress (and other platforms)?
In addition to AliExpress, we also have a shop on Amazon US and soon in Europe..
My shop on AliExpress is: Robot Vacuum cleaner Accessories Store.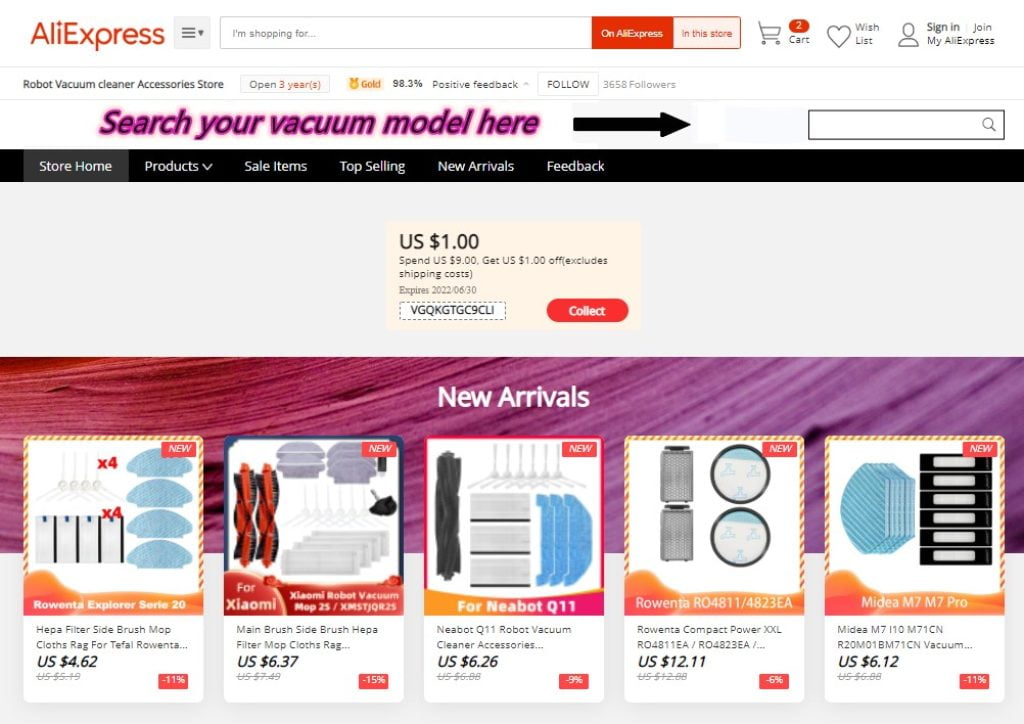 3. How much commission do AliExpress sellers have to pay to AliExpress?
The commission that sellers pay to the platform on AliExpress is calculated according to the different product categories and usually varies between 5% and 15%.
This percentage of commission is taken for each transaction.
4. What do you like about selling products on AliExpress?
Selling on AliExpress is actually a very low margin business because it is a low-priced platform and many sellers are engaged in a price war.
So it is difficult for sellers to provide a better after-sales guarantee on AliExpress. As a result, sellers cannot even make enough profit on this platform to provide an international after-sales guarantee.
5. What are the challenges of selling on AliExpress?
The search function of the AliExpress system is very poor and many products are not presented to the right people. Possibly this has to do with the multilingual translation for international users, which makes it more difficult.
Another point is the display of product titles. This is due to language and cultural differences, but also to the automatic translation function of AliExpress which is very poor. This creates great challenges.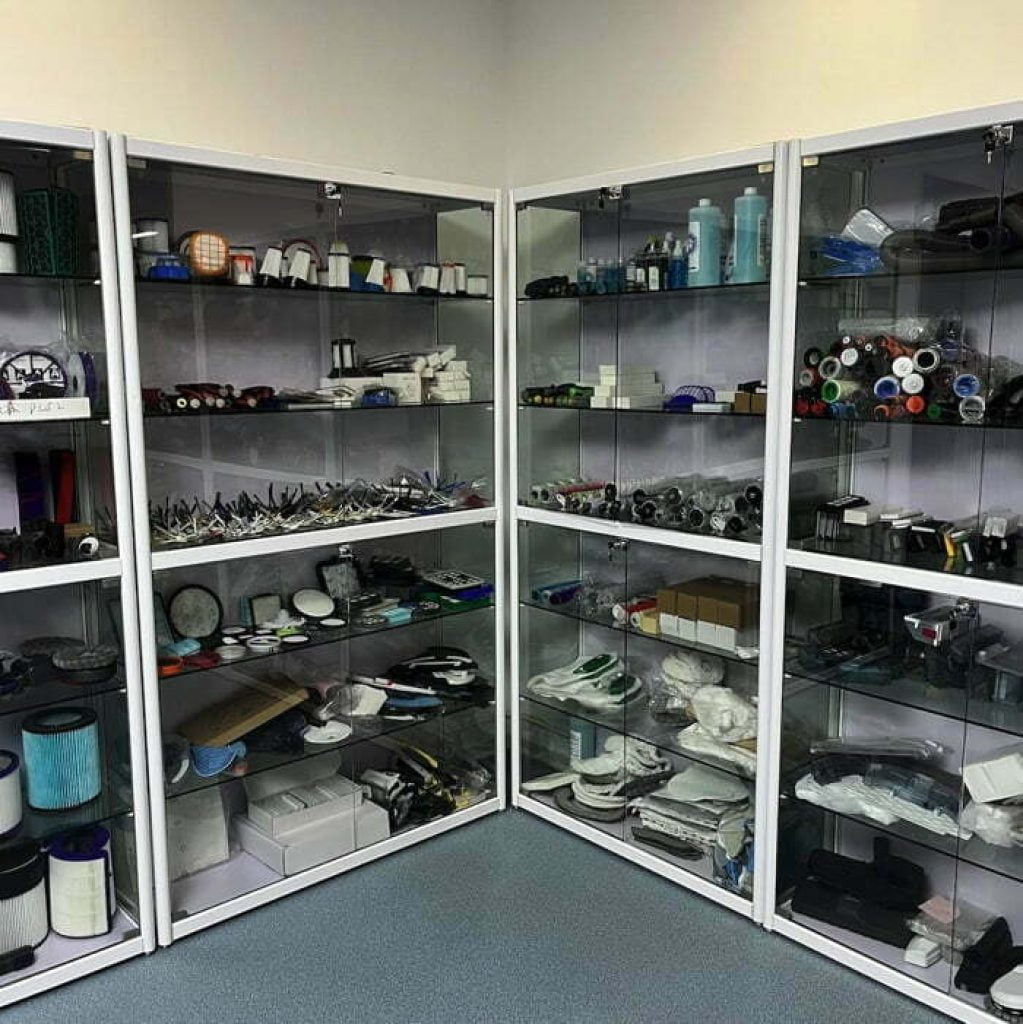 6. How do you experience discounts on AliExpress? Are special offers really cheaper?
Generally, during the platform's major promotions, the discounts that sellers give are better. This has to do with the fact that AliExpress requires sellers to give extra discounts, otherwise they are simply not allowed to participate in the promotion.
So if you place an order during a major promotion, the discount will generally be somewhat larger.
7. What are your experiences with the shipping process?
For this question, I refer the reader to my blog, where I go into detail about the shipping process.
8. How does the dispute process work for a seller on AliExpress?
The dispute is initiated by the buyer, and then the platform assesses whether the seller needs to intervene. If the vendor needs to intervene, it is the two parties that provide evidence (buyer and seller) and ultimately the platform will make a decision based on the evidence presented by both parties.
However, the AliExpress staff who handle disputes are very bad and cause a lot of conflict, which would take three days and nights if we were to dispute it.
9. What tips can you give to people who shop on AliExpress?
Choose a shop with a high shopping rating to place your order, and read the product description and reviews carefully before purchasing. Also check the shipping information carefully.
If you encounter transaction problems, try to contact the seller first rather than starting a dispute immediately. Chinese sellers prefer a more friendly communication solution.
10. Do you have anything to share about selling/buying on AliExpress (unique facts or experiences)?
Use common sense to evaluate the price of goods, and if you think the price of an item is very low, then something is probably wrong.
International logistics is more complicated than you think. After the order has been shipped, check the tracking number regularly; it is better to use a third party. If in doubt, always contact the carrier who eventually delivers the package.
My favorite external tracking website is PostalNinja, Parcelsapp works well too.
In conclusion
Of course, I would like to thank Alez Ma for his time and answers to the questions. If you have any questions for him, feel free to ask them in the comments and who knows, there might be a follow-up interview.