Buying an SD card on AliEpress brings you many different options and concerns. On this page, we'll cover everything you need to know about selecting a cheap SD card from AliExpress. In addition, we will also cover our top 5 options from your favorite Chinese shop.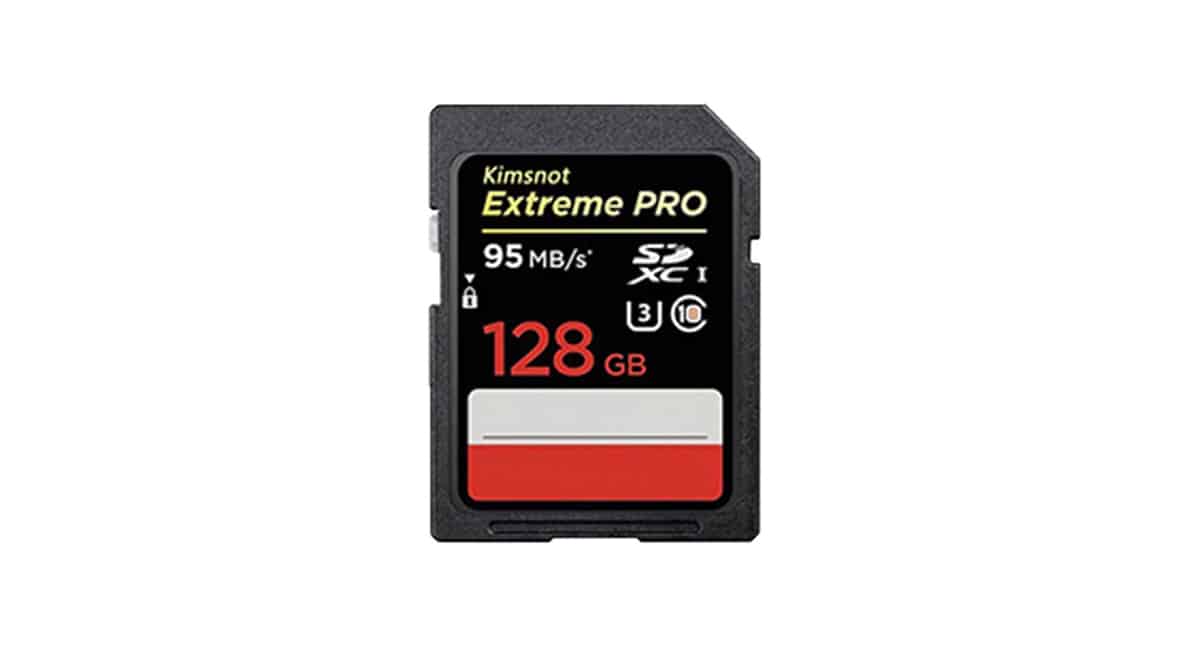 Kimsnot SD-card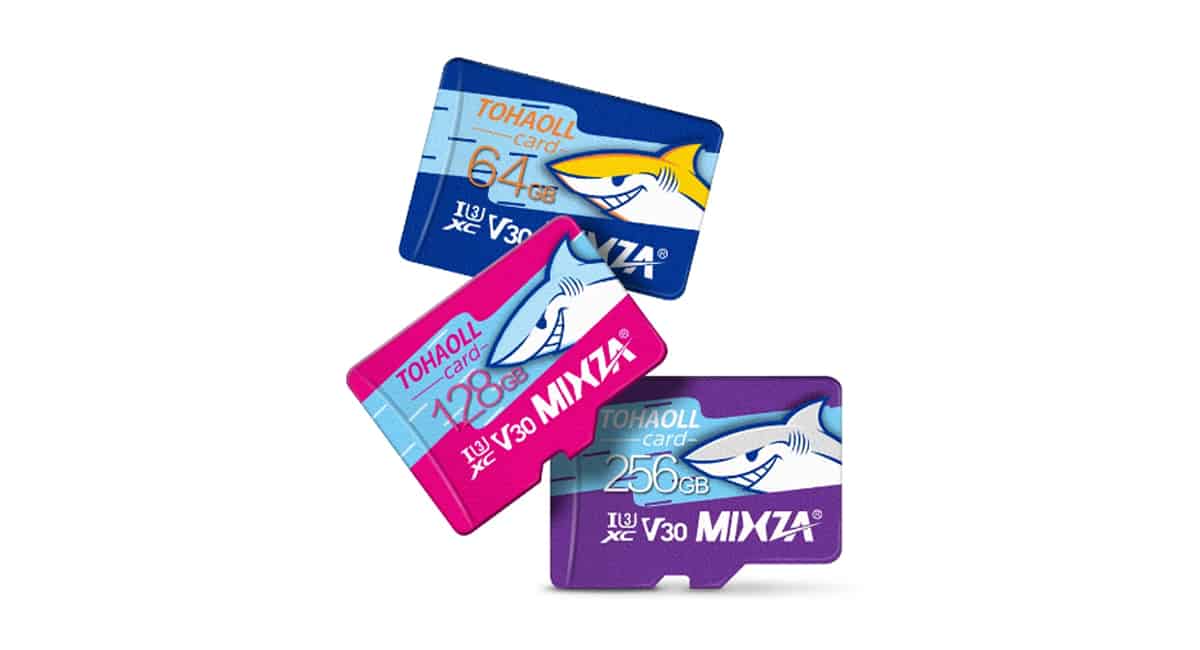 Mixza Micro SD-card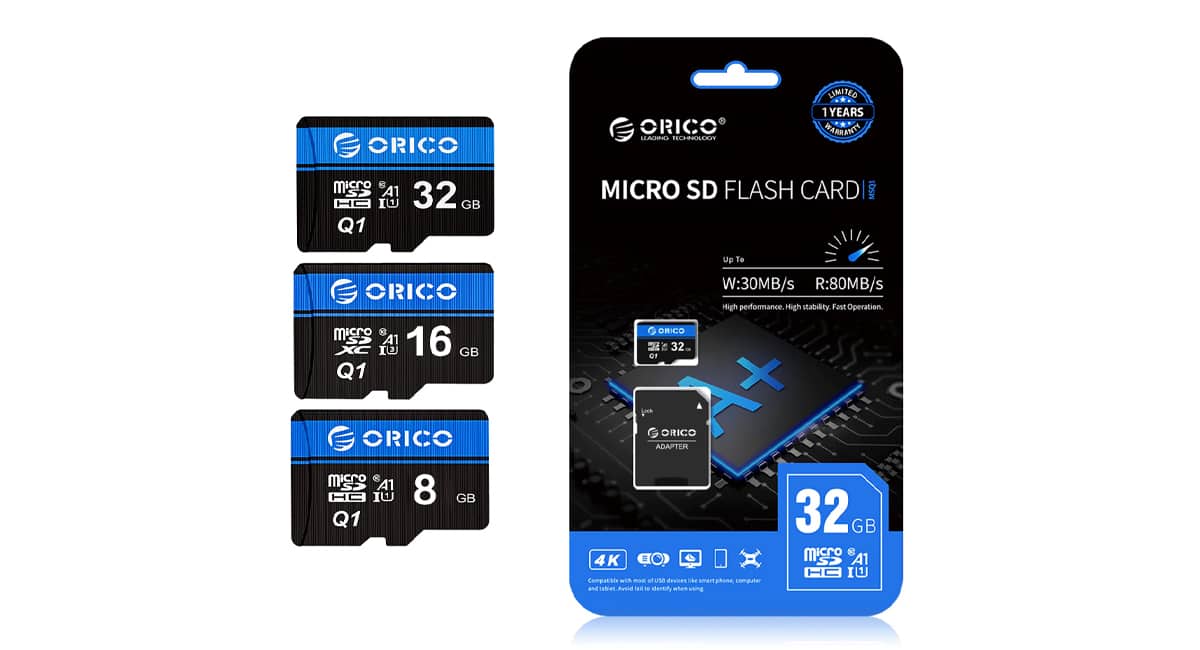 Orico SD-card adapter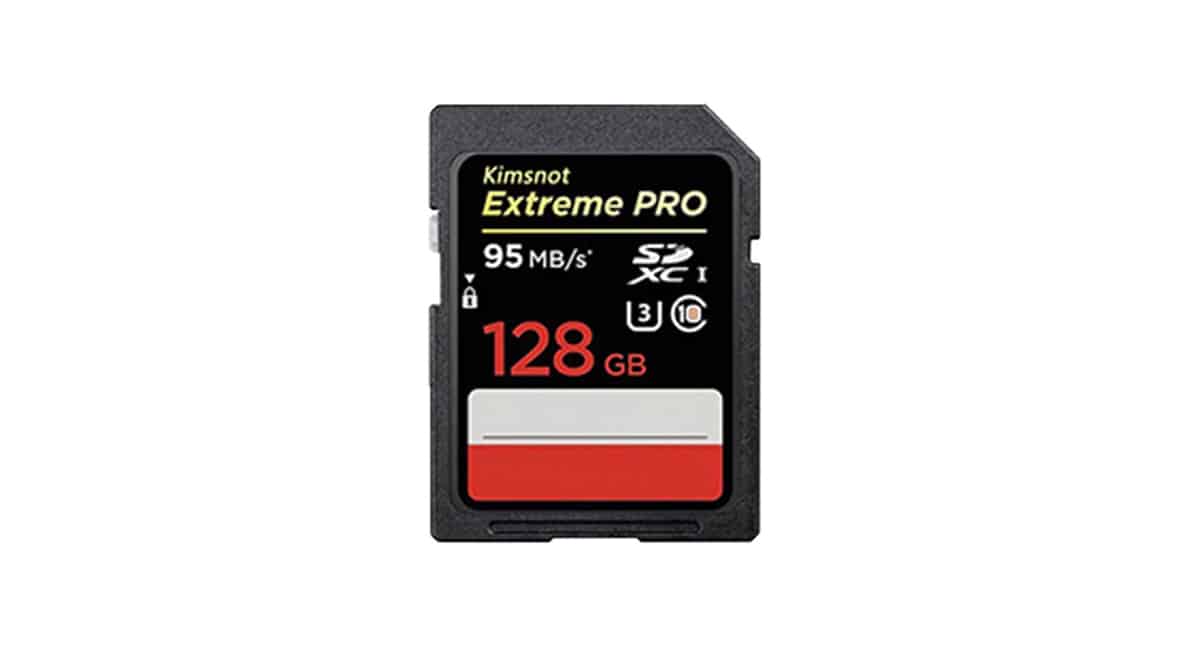 Kimsnot SD-card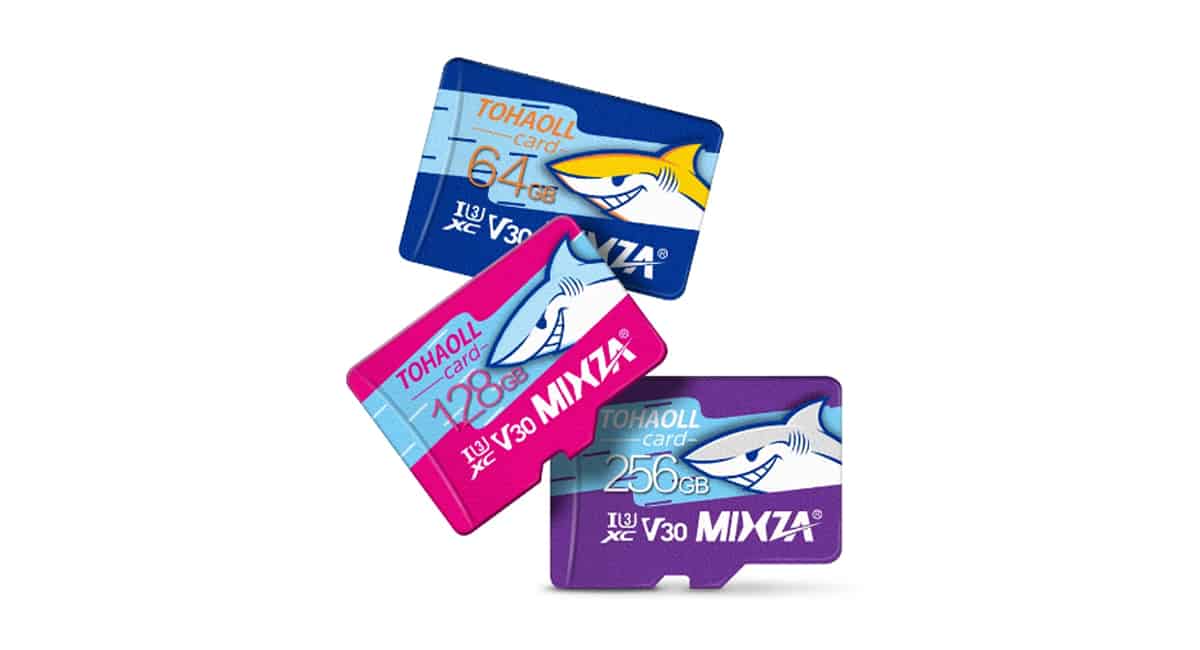 Mixza Micro SD-card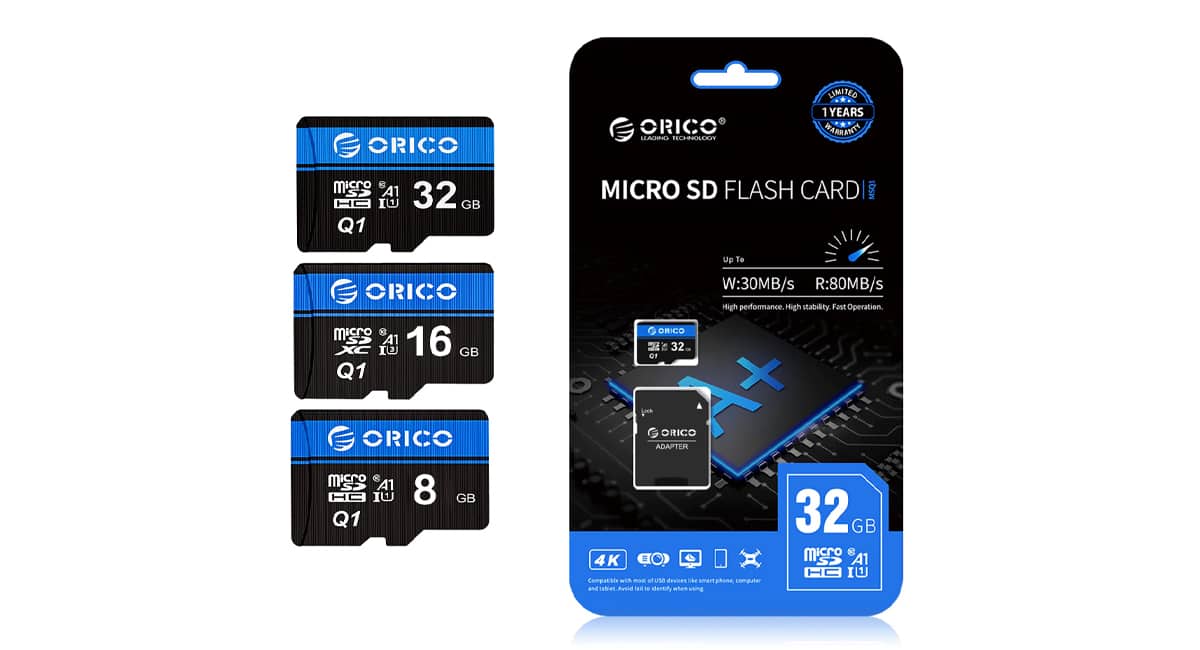 Orico SD-card adapter
What is an SD-card and what do you use it for?
An SD-card is an external memory card on which all your files can be stored. An SD-card in your phone can, for example, provide more space to store photos or apps. It functions as a memory card and is therefore often bought for use in mobile phones. However, you could buy one on AliExpress, to use for a camera, tablet or even a drone or dashcam.
The main advantage of SD-cards is their size: they are extremely small, which makes them suitable for compact devices. Due to this, SD-cards are mainly used in devices you bring along and take pictures with.
This is what you need to consider when selecting an SD-card from AliExpress:
There are several aspects of SD-cards you should consider when looking for one to buy. Below we listed them:
Type of SD-card. Check which type of SD-card you'd need for the device you want to insert it into. An SD-card and a Micro SD-card are the most common options. Alternatively, a mini SD-card or even an SSD-card can be used. We'll cover the differences between these formats later on.
Storage space. How much storage space do you need? Choose a memory card that matches this requirement.
SDXC or SDHC. It depends on the device into which you intend to insert the memory card if you need this to be a feature. More about that later as well.
SD-card speed. This is the speed at which files transfer to and from the card.
Different types of memory cards
Apart from a standard SD-card, there are several memory cards that are somewhat similar. These different types of memory cards are described as follows:
SD-card
Micro SD-card
Mini SD-card
SSD-card
Below, we'll go more into detail about each type of memory card, so you'll know which one you need!
Type: common SD-card
The regular SD-card is most commonly used. Its size is 32 × 24 × 2.1 mm. The SD-card is now somewhat older and has been replaced by the Micro SD card, due to the adaptation of Micro SD-cards. These are similar in functionalities, yet smaller in size, which is why it fits perfectly into compact devices.
In case your device only has an SD-card slot, micro SD-cards from AliExpress can still be used. Simply use an adapter. An adapter has the format of an SD card and thus connects the Micro SD card with your device.
Fast processor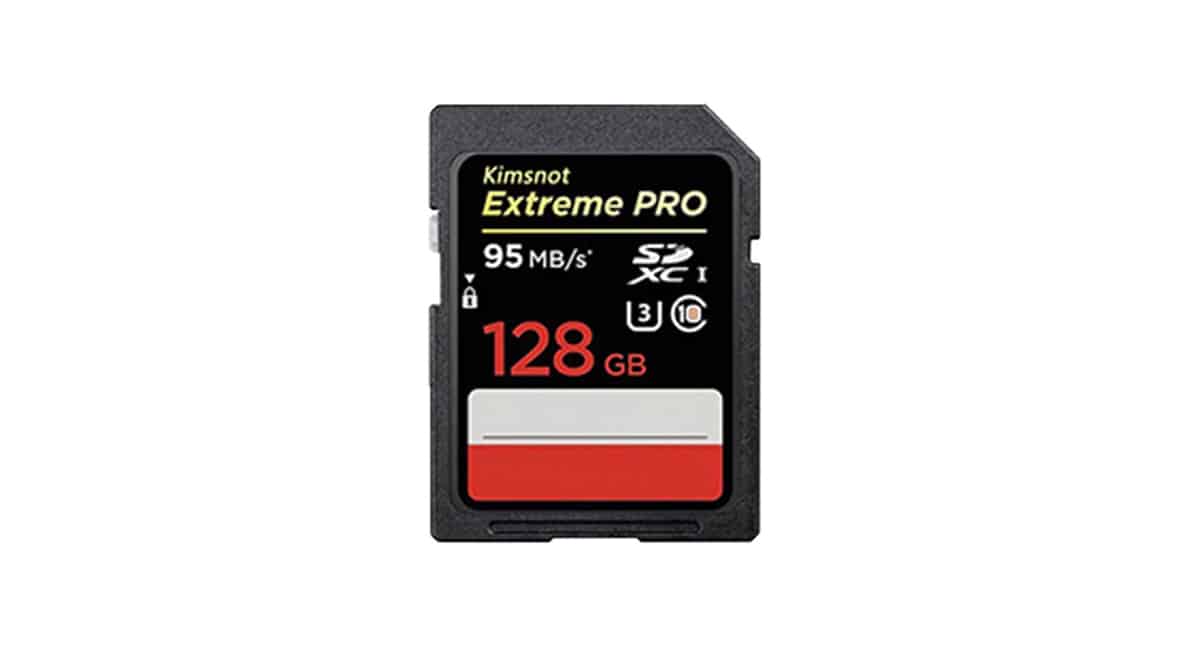 The AliExpress Kimsnot SD-card is a great choice as a standard SD-card. This product is offers different sizes of storage capacity; make sure you choose your desired size. You determine this by listing the amount of files you ideally want to story.
It is possible to store images in JPEG or RAW format, and Full HD or 4K quality, on this particular AliExpress SD-card. This makes it especially suitable for video or photo cameras, but is also well suited to other devices.
This SD card is shockproof, waterproof and X-ray proof. So it can take a beating!
Key features
✔

Speed class 10: Read 90MB/s/, Write 45MB/s/

✔

Storage capacity: 32GB, 64GB, 128GB or 256GB

✔

Shockproof, waterproof

✔

Compatible with both SDXC and SDHC

✔

Suitable for photo and video cameras!
Cheapest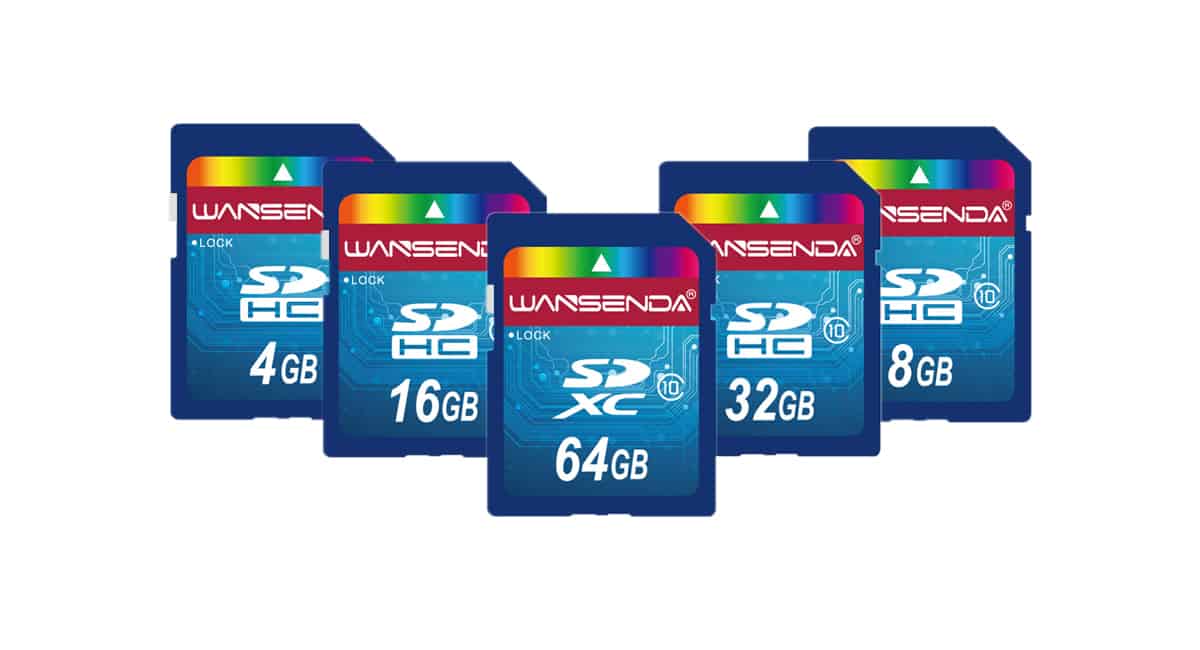 This AliExpress SD-card is very suitable for digital cameras, as images can be stored in different formats. Do make sure you choose a storage capacity that easily holds the amount of files you desire.
The processor's speed corresponds to 20MB/s for writing files and 17MB/s for reading files, so it is not the fastest model. However, it is a very cheap SD-card.
You have the option to choose between SDHC and SDXC when you order this SD card from AliExpress. Make sure that you order the right version for your device!
Key features
✔

Storage capacity: 8GB, 16GB, 32GB or 64GB.

✔

Speed class 10: Read 20MB/s. Write 17MB/s.

✔

Compatible with both SDHC and SDXC.

✔

Shockproof

✔

Temperature resistant
Adapter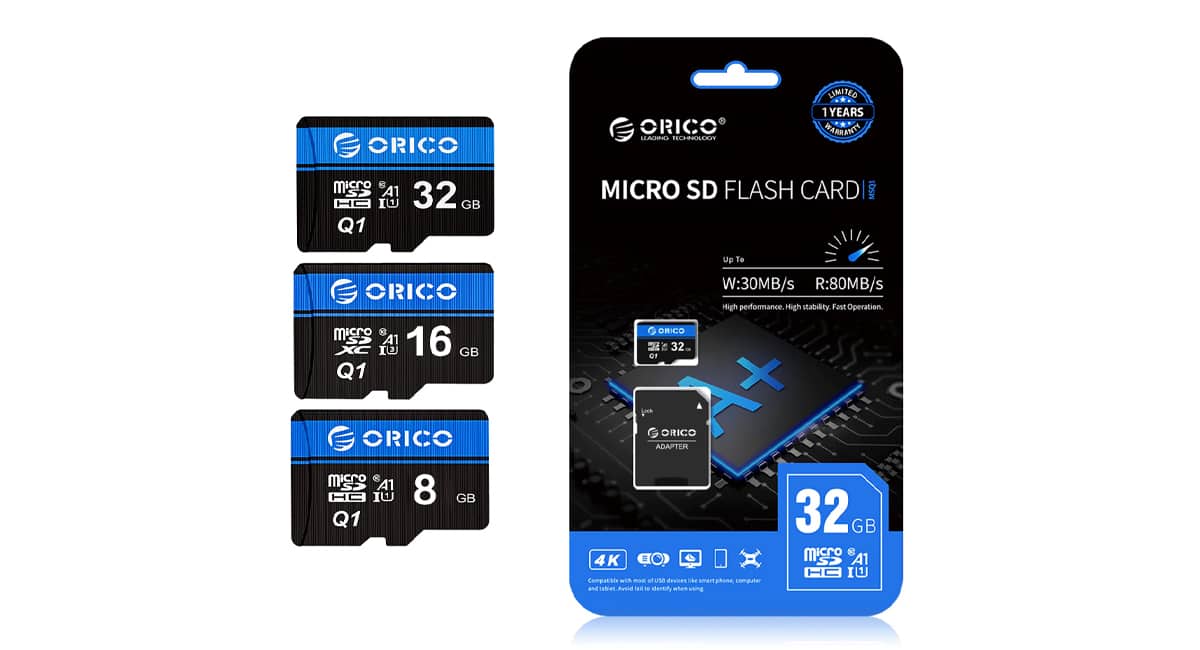 This Orico adapter allows you to use the Micro-SD supplied with your SD-input device. Very handy!
This particular AliExpress Micro SD-card is of speed class 10 and suitable to many different devices, like your phone or camera, drone, dashcam or monitor.
Thanks to the adapter, the 128GB Micro SD card is an excellent choice when looking for a cheap SD-card from AliExpress!
Key features
✔

Speed class 10: write 30MB/s, read 80MB/s.

✔

Storage capacity: 32GB, 64GB, 128GB or 256GB.

✔

Waterproof, shockproof, dustproof

✔

Adapter material: plastic
Type: Micro SD-card
In case you wish to insert an additional memory card into your phone, it will have to be a micro SD card. As the name suggests, the size of this card is smaller than a standard SD card: 15 x 11 x 1 mm. Nevertheless, a Micro SD-card can have large memory. It all depends on the SD-card model you choose on AliExpress.
Bad news for iPhone users: iPhones are not capable of storage expansion at all, as they do not have a memory slot for these micro SD-cards. Should you still wish to expand your memory as an iPhone user, it is recommended to opt for extra storage in the Cloud.
Trusted brand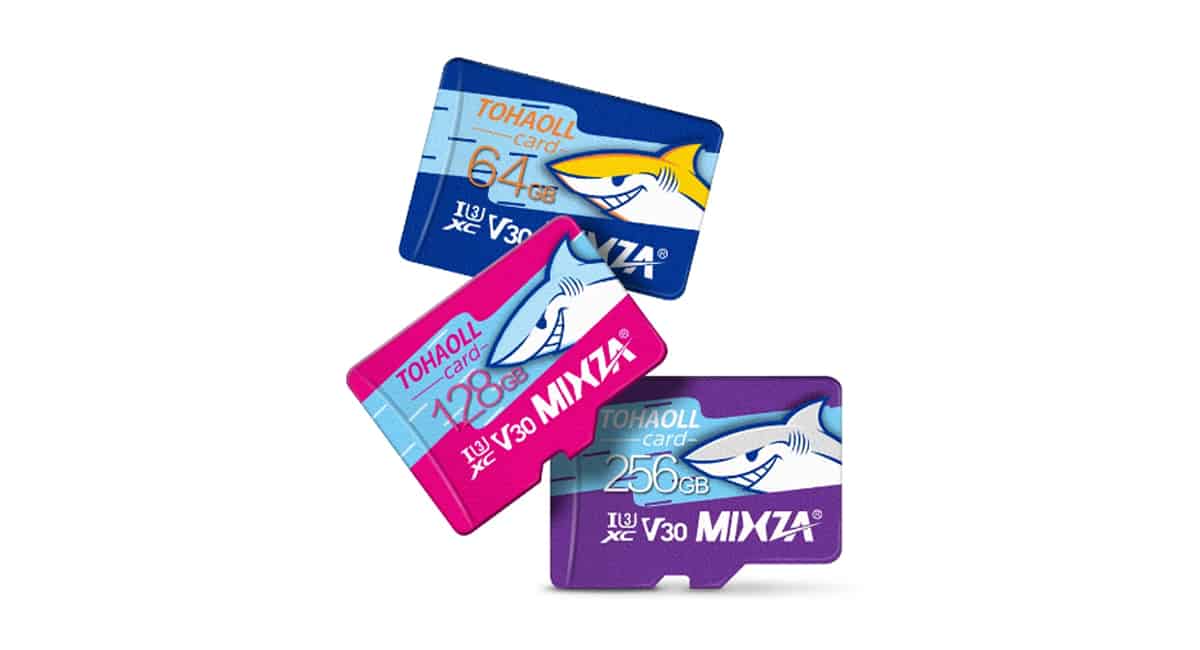 Mixza is a reliable brand for AliExpress Micro SD-cards. Mixza SD-cards and Micro SD-cards are recognised by its shark design. The brand offers a good quality/price ratio.
This Mixza Micro SD is in speed class 10. Writing files to the Micro SD-card takes place at a speed of 95MB/s. Reading files on the memory card has a speed of 80MB/s. The Mixza micro SD speed is somewhat slower in models with a storage capacity of 16GB, so keep this in mind.
The memory card is temperature resistant and can be used in many different devices. This is an excellent example of a 256GB Micro SD-card being cheap.
There are different models for SDHC and SDXC devices, so make sure you choose the right AliExpress Micro SD-card.
Key features
✔

Speed class 10: write 95MB/s, read 80MB/s

✔

Storage capacity: 32GB, 64GB, 128GB or 256GB

✔

Suitable for SDHC or SDXC

✔

Temperature resistant: use between -25ºC and 85ºC

✔

Shockproof, waterproof
Waterproof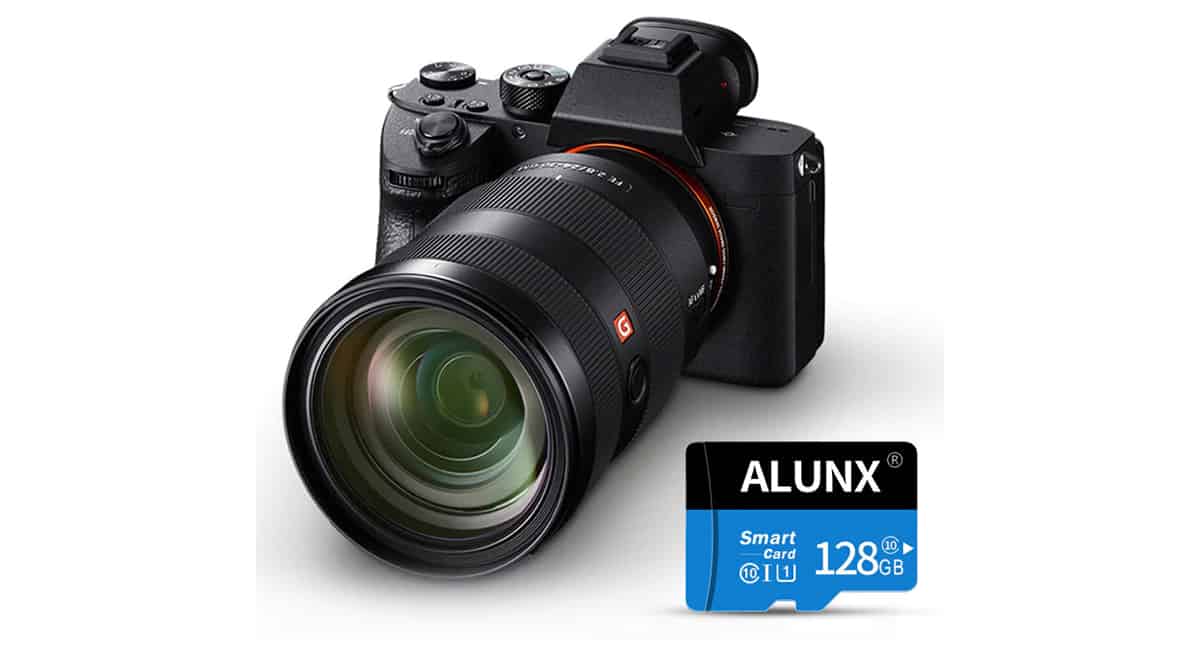 This AliExpress Micro SD is a great choice for expanding the storage of a device. It is suitable for many different devices such as phones, drones, tablets, cameras or video cameras.
The Micro SD-card comes with an adapter for an SD-card, which allows you to use the memory card in older devices, like we stated above.
It is a cheap 128GB Micro SD card that falls in speed class 10 and is therefore comparable with the other memory cards on this page.
Please note: it is only compatible with SDXC.
Key features
✔

Speed class 10

✔

Storage capacity: 8GB, 16GB, 32GB, 64GB or 128GB

✔

SDXC compatible only

✔

Supplied with SD-card adapter

✔

Waterproof, temperature resistant
Type: Mini SD-card
The mini SD-card is an intermediate format of a common SD-card and a micro SD-card. This memory card has a size of 20 x 21.5 x 1.4 mm and is not used very often. It is sometimes called the TransFlash. Most devices require a different size than this one, however there are some high-end SLR cameras that use this type of external memory card.
Type: SSD-card
An SSD-card is fairly new in the field of external memory cards. The SSD-card works a lot faster than a micro SD card, but is also a lot larger. Therefore, an SSD-card is not suitable for smaller devices, like your phone. However, it can be used to store backups of your computer. An SSD-card is therefore a popular buy for faster external hard drives.
Storage space
Each size or type SD-card comes with different storage capacity options. Storage capacity determines how many files, photos or videos you could store on the memory card. It's essential to know how much space you would like to use, in order to select the right SD-card from AliExpress.
A storage size of 2GB is relatively small, but enough to store about 500 songs. If, in addition to music, you would also store photos or install apps on the memory card, it is recommended to purchase a card with at least 16GB of storage. Memory cards of 32GB or 64GB are suitable if you want to store lots of videos.
128GB memory cards offer a very large storage capacity. This is the right choice for you if you are a photographer or videographer, needing to store a lot of data. With this amount of storage space you are able to store images in RAW format, providing the opportunity to edit your images afterwards.
Larger storage capacities, like 256GB or even 512GB, are available too and provide a lot of flexibility for fanatics: it can take a very long time before these memory cards are full. Way to go!
Please note that a storage capacity of 16GB does not always mean exactly 16GB of storage is available. There could be a margin of deviation, so in this case you can use about 14GB – 15GB of storage, due to the difference between manufacturer and your PC. Having too much storage is much nicer than having too little, so assess this wisely when choosing an SD-card on AliExpress.
SDHC or SDXC: what is it?
There are two types of SD-cards: SDHC or SDXC. SDXC is the latest version, which may prevent old devices from being able to handle this card properly. At the same time, newer devices may not be able to handle SDHC, which is the older version. Devices made after 2008 almost always need an SDXC card. Additionally, an SDXC makes it possible to save images in RAW format, so that you can edit them later.
It is therefore advised to take the possibilities of your device and SD-cards from AliExpress seriously.
Speed of memory cards
The speed of the memory cards refers to how quickly files can be put on and off the SD-card. This is expressed in MB/s.
High speed ensures smooth operation when transfering files. However, high speed often comes with a somewhat more expensive price tag. So weigh up the choice between the price and the quality you expect. If you are primarily looking for a cheap SD card, speed may be less important to you than price.
Difference between SD-cards and USBs
Both the SD-card and the USB-stick are external memory cards of small sizes. However, there are clear differences between the two.
USBs are mostly used to transfer files between laptops or computers, while SD-cards mostly operate in small, portable devices, like a phone or camera. Here, the AliExpress SD-card is mainly used to expand your devices' memory, so that more photos, videos or apps can be stored.
Back ups of SD-cards
SD-cards are ideal for memory expansion of your phone or camera; it will allow you to easily transfer images from your small device to a computer or laptop.
Do be careful when using SD-cards: they are very small in size. The chances of losing them are very high if you remove them from the device frequently. Also, SD-cards may sometimes get corrupted. In this case, you will not be able to retrieve any files from the card.
We recommend regular backups, when storing important files on your SD-card. It is wise to save critical documents or valuable files on multiple cards at the same time. This way you avoid surprises.
Brands with good SD-cards
There are many different brands that make good quality SD-cards. In the following paragraph, we will discuss two brands that are often found on AliExpress.
SanDisk on Aliexpress: fake or not fake?
One of the most famous SD-card brands is SanDisk. SanDisk SD-cards are offered on AliExpress, but beware: these are often fake models. You can tell the difference from a real or fake SanDisk card by its drastic price difference. Real ones are simply more expensive.
Buying counterfeit products from AliExpress is not allowed. Neither is selling. The original brand is damaged by this. Should you buy a fake SanDisk card from AliExpress anyway, you risk getting a fine. When a deal seems too good to be true, it usually is. So do be careful with this!
Mixza
So what is a good brand for SD-cards from AliExpress? For this we recommend the brand Mixza, a Chinese brand founded in 2009. A Mixza SD-card has a good quality/price ratio. Besides SD cards, you may also find Mixza micro SD's on there. So now you know where to look for the best cheap micro SD-card!
How to recognise fake products on AliExpress?
Fake products are often found on AliExpress. This is annoying obviously, because fake products are illegal to sell. And should you buy them anyway, there is a chance you will be fined for it.
Therefore, when buying on AliExpress, pay attention to the following components:
The amount of orders: when a product is purchased many times, you'll have greater chance of authenticity.
You could phone the brand's customer service and ask whether this product truly originates from the brand.
Select an alternative brand. Fake products can be sold under the real brand name. It is easy to get around by buying products from other brands. In the case of SD-cards from AliExpress, we recommend Mixza.
Did you find this interesting?
On this page, you received tips for selecting cheap SD-cards from AliExpress. We like to take you through all the beauty that AliExpress has to offer, so we write reviews and buying tips on many different products from our favorite Chinese web shop. That way you can always score the best deals!
Read also:
– These are best robot vaccuum cleaners on AliExpress.
– AliExpress tips: 12 secrets for shopping and what to buy
– Buying a smartwatch on AliExpress: tips and top 5 best smartwatches