Did you order a package from Zaful and want to return it? On this page we will answer all your questions about how to arrange a Zaful return and the Zaful return policy. This is how we help you!
Zaful return policy
This is what you need to keep in mind when returning clothes from Zaful:
Return requirements
Register a return
The cost of shipping
Items you cannot return
Return period
Processing time
Read on for tips and explanations on all these points, so that you can arrange your return quickly and easily.

Can you return Zaful?
Luckily, you can also return the clothes you ordered at Zaful. This is useful, for example, if you received a wrong or damaged item, but also if a garment does not fit you, you can return it.
Zaful has a 30-day return period. This means that when you receive your order, you have 30 days to check that everything fits and is satisfactory. If it does not, you must indicate this in your Zaful account within 30 days. You can then return the order.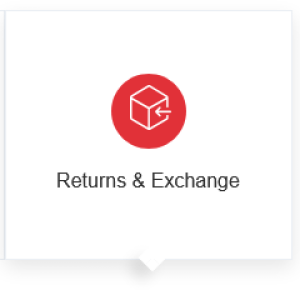 Zaful return requirements
There are several requirements that your garments must meet if you want to return them. For example, the garments must be unworn and unwashed to be accepted. Zaful also asks that you send along all the original packaging and the original (price) tags that are still attached to the garments.
Register a return
To return a garment, you have to register the return with Zaful's customer service. When the return is approved, you will receive an RMA form. If you send in a return without an RMA form, it will not be accepted by Zaful. So please be sure to pay attention to this!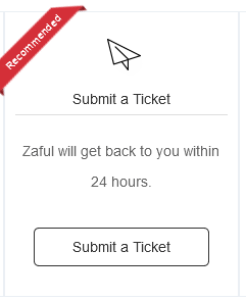 Zaful return costs
In some cases it costs money to return items to Zaful. If you have ordered the wrong size and the clothes do not fit, you will have to pay for the return shipping. If you want to return the same item in a different size, you will have to pay for this shipping as well. It is not possible to have Zaful pay the return costs, you have to do this yourself. You can of course choose to get a refund for the item.
If you wish to return an item due to Zaful's fault, you will be refunded the return costs. This happens for example when Zaful sends you a broken item. Also, if you ordered a size S, but you receive a size M, for example, Zaful will pay the shipping costs.
In short: if Zaful has made a mistake, Zaful will pay the return costs. But if, for example, you don't like the look of an item or have ordered the wrong size, you pay the costs yourself. Simple!
Items you cannot return
Luckily, most items from Zaful can be returned. There are only several products that you cannot return, for example because of hygiene. So unfortunately your Zaful bikini can not be returned. The following products cannot be returned:
Lingerie
Swimwear
Beauty items such as make-up
Masks
Discounted or sale items
Lucky Bags
Therefore, it is not possible to exchange clothes bought in SALE. Please make sure that you are confident about the items in the sale before you buy them. The same goes for the other categories above!
Lucky bags are a kind of surprise packages, where you only know what kind of clothes you will receive. For example, you can order a Lucky bag with 3 random tank tops. Lucky bags are surprise packages, you don't know what you will get. There is a risk here: it is not possible to return Lucky Bags.
Are you up to it? Check out about 15 great lucky bags starting at $6 here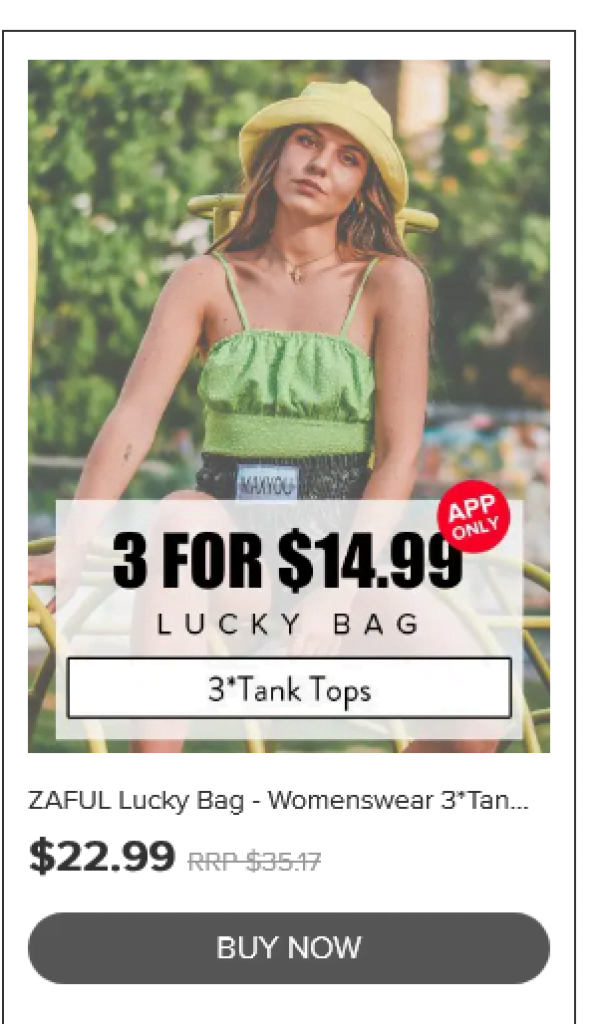 Zaful return address
You can report a Zaful return in the Netherlands via the Zaful website. In your account you can arrange the complete return with the customer service. Only when your return has been accepted will you be given an address to send your order to. Unfortunately, this address is not public!
How long does it take to process the return?
When you receive a product, you have 30 days to register a return. When you return your items, it may take some time before your money is refunded.
Zaful allows 3 to 6 working days for processing a return, regardless of whether you have requested a refund or wish to receive the item in exchange. These 3 to 6 working days only start once your parcel has arrived at Zaful. Please bear this in mind!
If you choose to receive a refund, it may also take some time before you receive the money. Zaful says that PayPal refunds are processed within 48 hours, while credit card refunds can take up to 14 business days. When you request a refund from Zaful, it takes up to 24 hours. So this is the fastest option! However, you can only spend the credit in the Zaful shop.
Contact Zaful for enquiries
Do you still have questions about your return? You can choose to contact Zaful. You will then be helped by an employee who can see everything about your order. Useful ways to contact them are the live-chat on the website or Facebook messenger. Calling customer service is also a good option.
Also read: Contact Zaful: the best way to reach customer service
Did you enjoy this?
Good! On Chinafans, we take you into the world of the best Chinese webshops like Zaful, Wish, Shein or AliExpress. We give tips and tricks and explain tricky parts, so that shopping stays fun for you!
You might also be interested in this: SHEIN dresses.