On AliExpress there are many, many products for sale. Sometimes, you even forget what you actually bought in the past few years.
Fortunately, you can keep track of everything in your AliExpress order history. In this article, I'll explain exactly where you can find that.
AliExpress belongs to one of the largest online shops in the world, which means that lots of orders are made every day.
When you've ordered something, you obviously want to know all the details. For example, where is my package? Or what is the status of my order?
All this information can easily be found on the site of AliExpress. You just need to know where to look.
AliExpress order history
If you have made many orders on AliExpress, it is useful to know where you can find the overview. In the AliExpress order history, you have access to all the information about your past orders.
Whether you have one order or many orders, information such as product, order date, price and other information are displayed here.
Checking out the AliExpress order history can have a number of reasons, including:
Checking the status of your order
Searching the Tracking Code
Viewing products to order again
Opening a dispute
Downloading an invoice
The order summary gives a helpful overview of all this, and in fact, it is the only place where you can find it.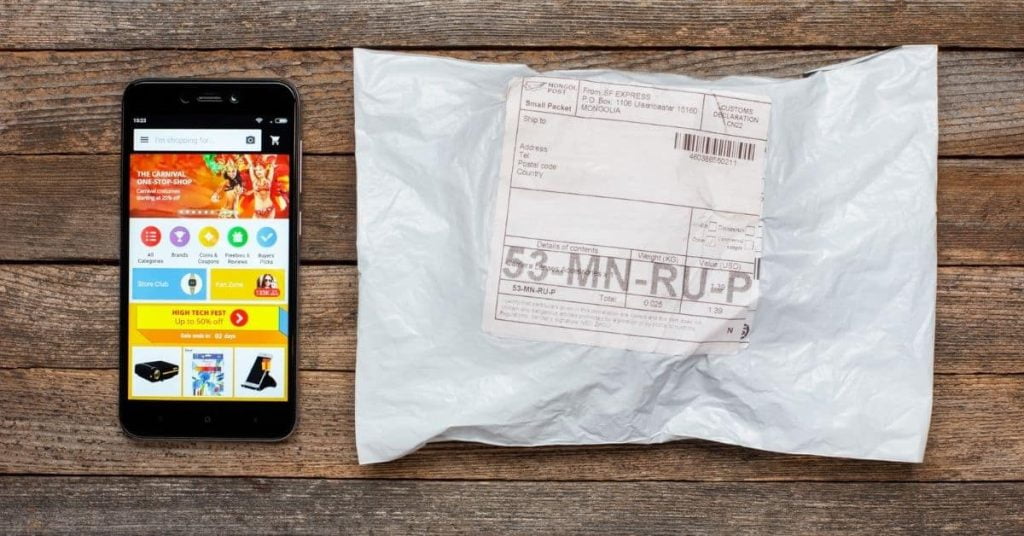 No order confirmation via email…
The strange thing about AliExpress is that you don't always get an order confirmation via email. You are usually kept informed by notifications in the app.
So it's not necessarily odd if you can't find anything in your inbox about your orders with AliExpress. Personally, I never get emails and generally check the app to stay up to date.
Therefore, the AliExpress order summary is the most convenient place to get an overview of your orders with all the details. But how exactly do you get there?
AliExpress order history: this is how you can find your orders
The AliExpress order history is not that hard to find, but yet I'll explain it below. First, I'll tell you how to find the order history through the website. Then I'll explain how to do this through the app.
Order history in the browser
To bring up your orders in the browser, follow the steps outlined beneath.
Open AliExpress.com in your browser
Go to account (top right)
Then click on 'my orders' (or instantly click on this link to get there)
Simple as that! Now you can see an overview of your AliExpress orders.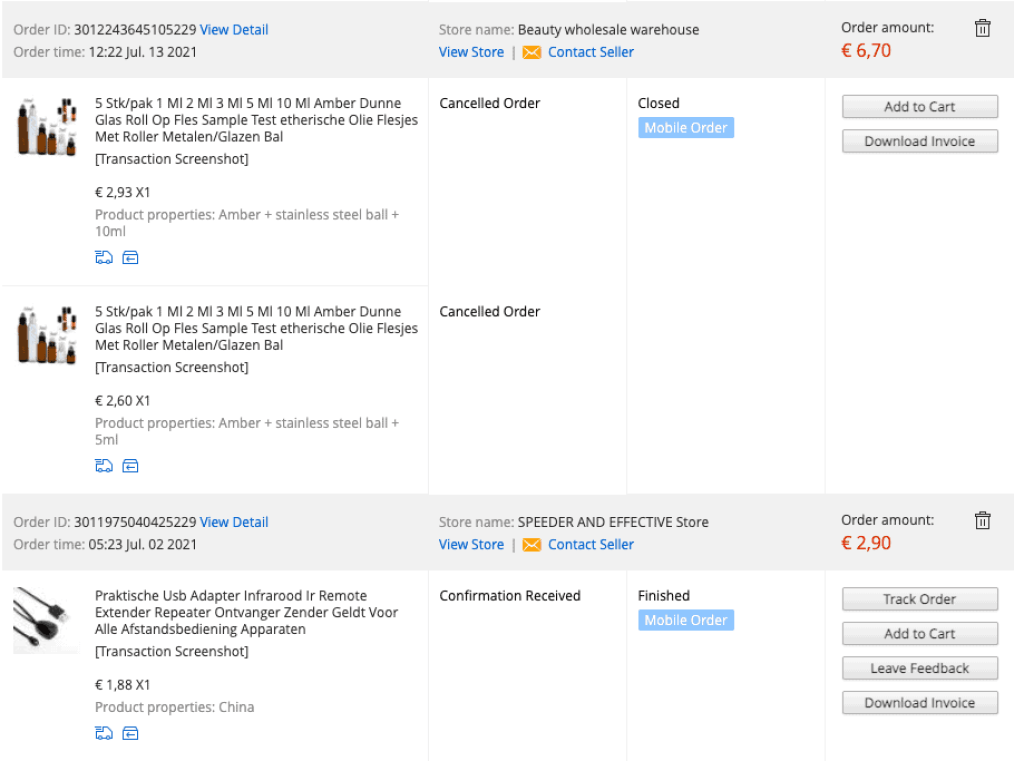 AliExpress order history in the app
To get to this listing in the AliExpress app, there are also a few simple steps to follow.
Then click on 'Account' at the bottom right
Choose 'View all' here (you can also directly click on this link)
There you go: an overview of your orders
This wasn't too hard, was it? But, of course, things don't always go the way you'd like them to…
My order is not in the AliExpress order history, what now?
If you're looking for a specific order from AliExpress and you can't find it, it's extremely unpleasant. Especially now we know that AliExpress doesn't always send emails by a long shot.
There can be a couple of reasons why your order might not be in there. Underneath, you can see some possible solutions to find your information anyway.
Make sure you are logged in
Double check that you are logged in with the right account
Update your app to the latest version on Google Play or the App Store
Check if the payment has been made (in other words: has the order really been placed?)
Be patient: it can sometimes take up to half an hour before your orders appear in this list
If you're still not able to find your order in the list, then there might be something else going on. In that case, the best thing you can do is contact AliExpress.
If you wish to chat with a real staff member, there is a little trick to do that. You can read more about it in this article.