The emotion octopus cuddly toy is a trend on platforms like Instagram and TikTok. This soft toy is cute, soft and makes it easier to express emotions. On this page you will find everything you need to know about this soft toy and the 5 cutest options on AliExpress.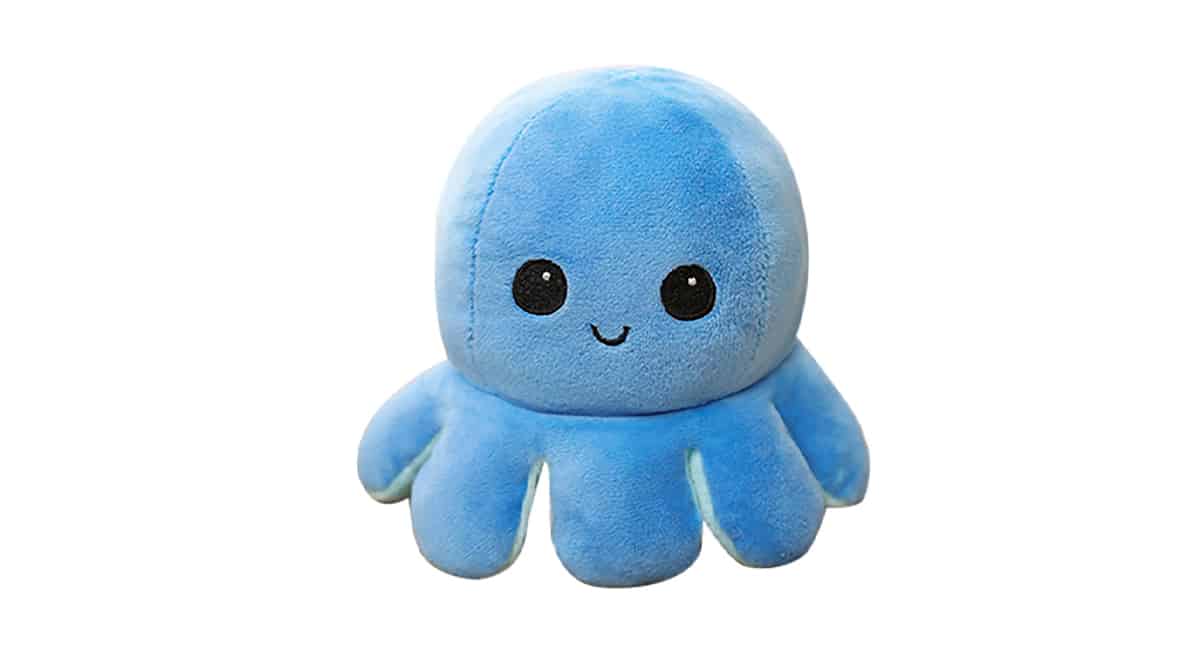 Classic emotion octopus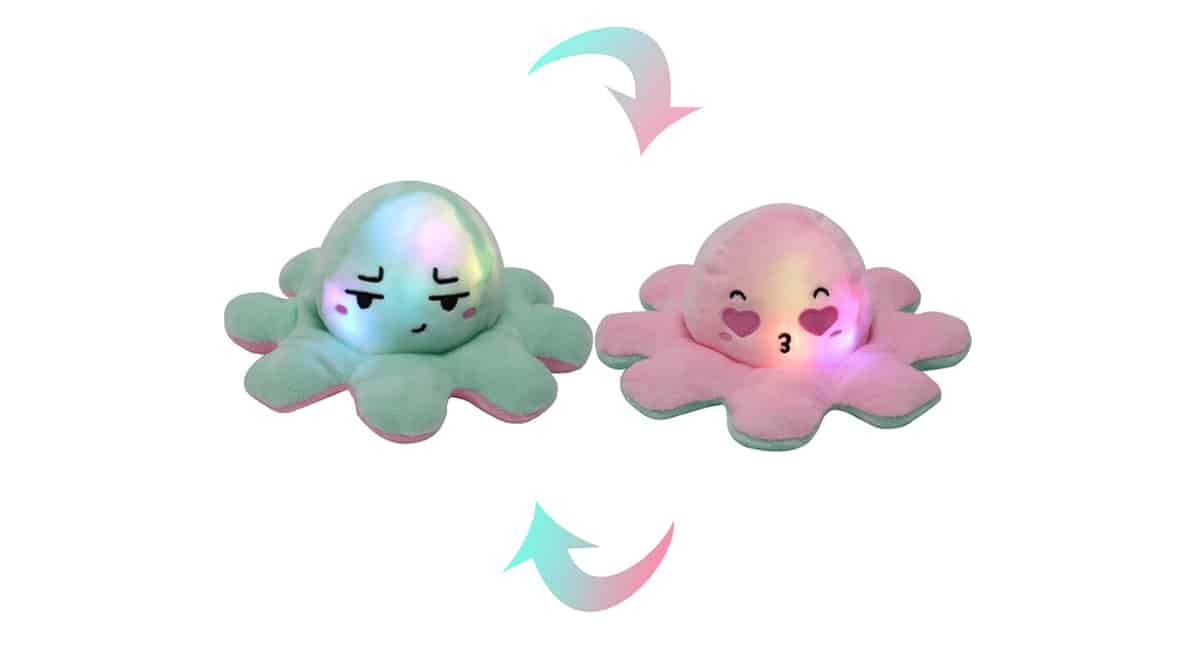 Emotion octopus reversible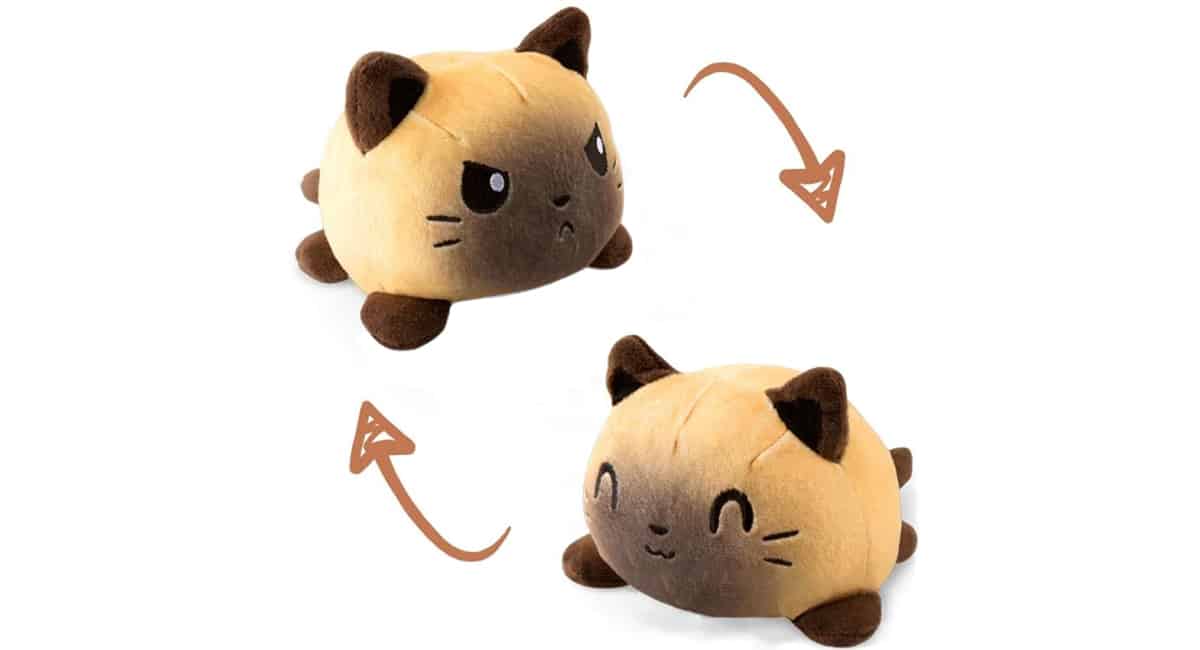 Emotion toy cat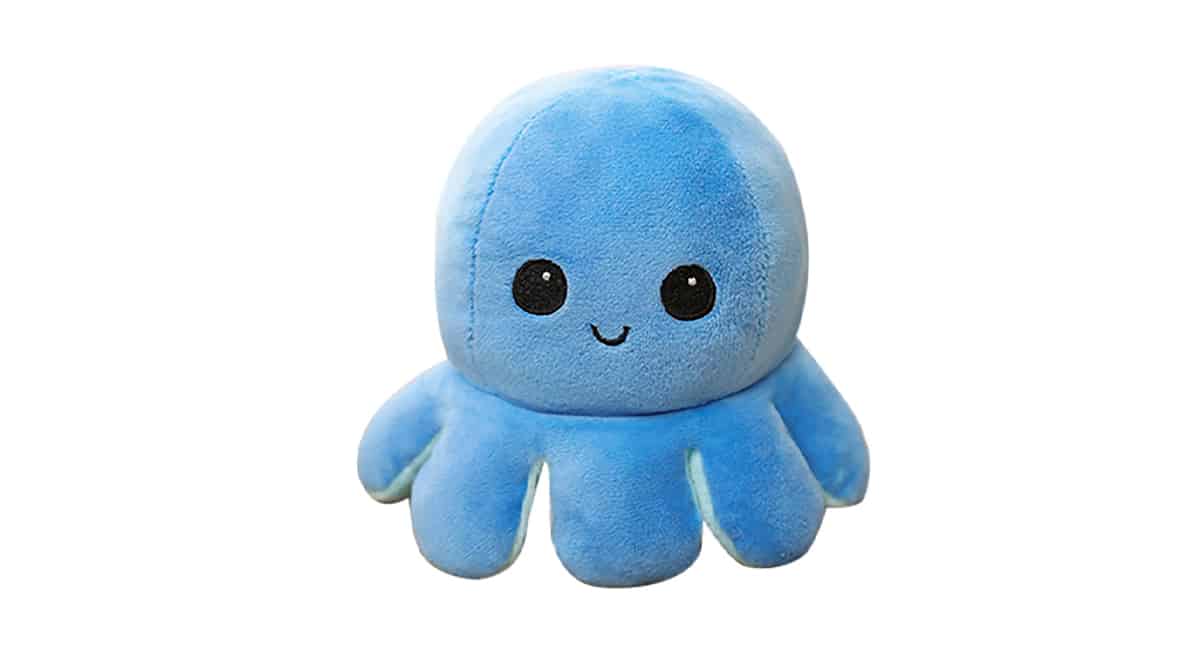 Classic emotion octopus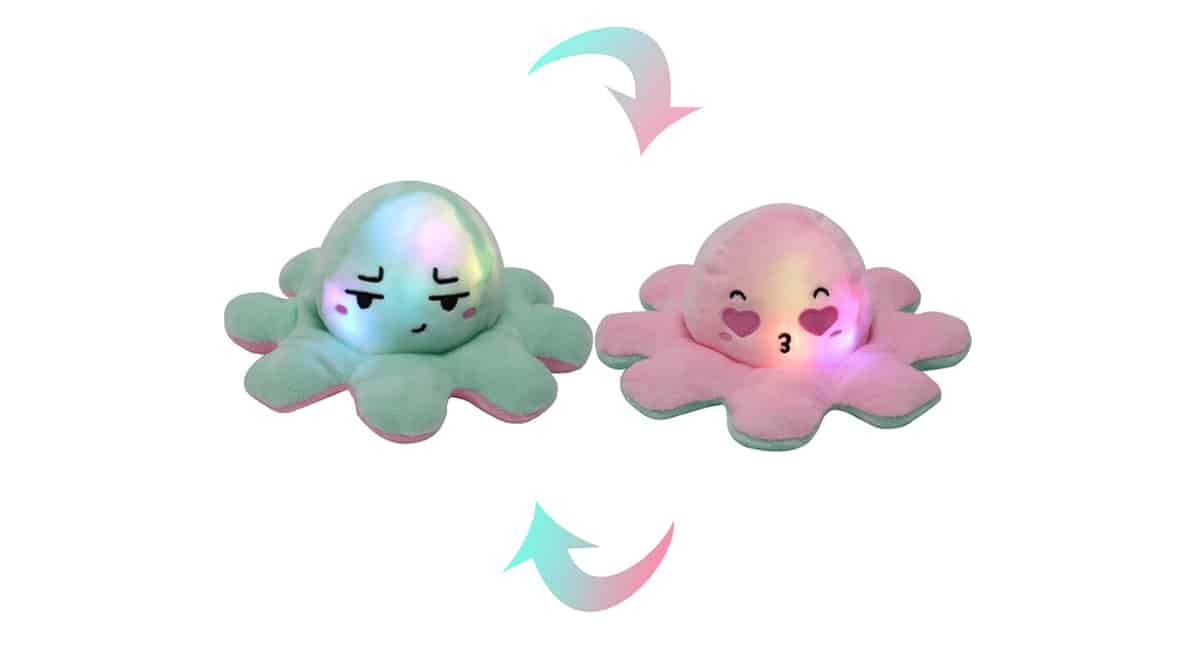 Emotion octopus reversible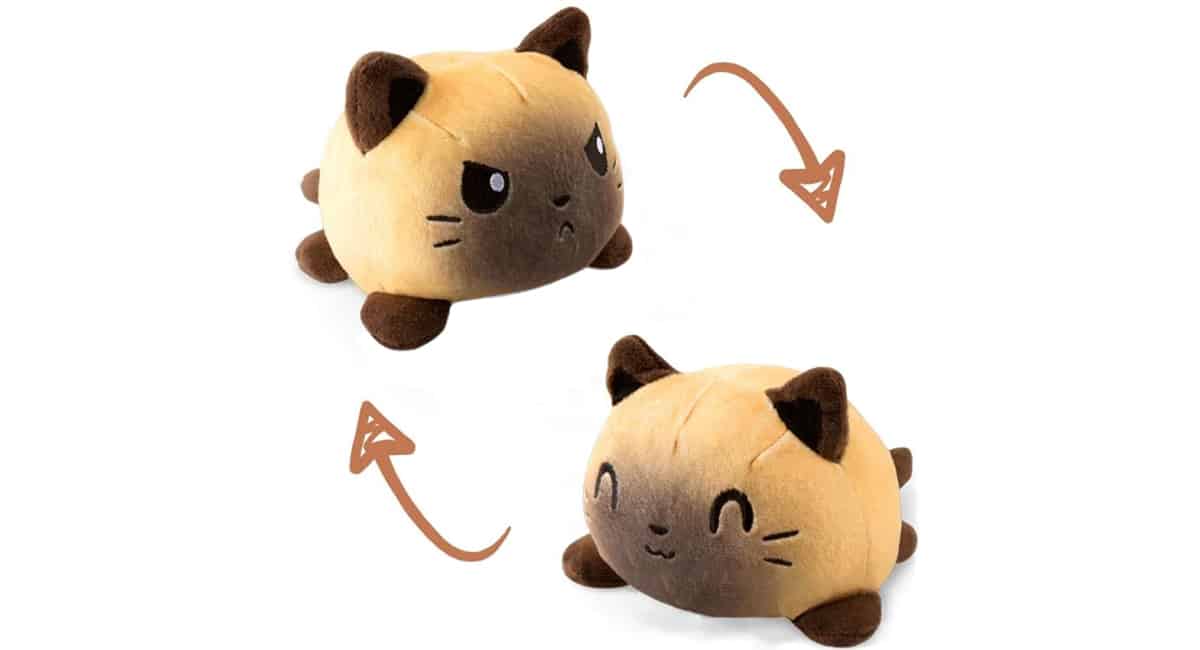 Emotion toy cat
The reversible octopus toy: what is it?
The emotion octopus is a cuddly toy that you can reverse. The octopus is either angry or happy on two different sides. So you can choose which side you want to show.
The reversible octopus makes it easier to talk about your emotions. By making the octopus happy or angry, you can show those around you how you feel without having to use words. This works for children, but also for (young) adults it can be a fun and non-verbal way to talk about difficult things.
Of course, the angry-happy octopus is popular because it looks so adorable too. You can certainly use it as a decoration in your room, or give it as a gift. For example, it is very popular around Valentine's Day.
Where can you buy this octopus?
The reversible octopus went viral on TikTok and Instagram, to name but a few. Within days, this product had been purchased 500,000 times on Amazon, making it the number one best-selling item in the 'Toys & Games' category.
Also on AliExpress, the cuddly toy with emotions is taking off. It is remarkable that the price of these cuddly toys is a lot lower on AliExpress than on Amazon. On Amazon, you can find a toy between 5 and 15 euros, on AliExpress you can get one for less than 5 euros. The products are comparable on both websites, the price difference is explained by smaller companies as suppliers or companies that work as resellers.
That's why we recommend buying the reversible soft toy on AliExpress!
Also read: reselling products from AliExpress and making money
5 times the cuddliest reversible soft toys on AliExpress
Below is our selection of the cutest reversible soft toys. Hopefully you will find one to your liking!
Soft plush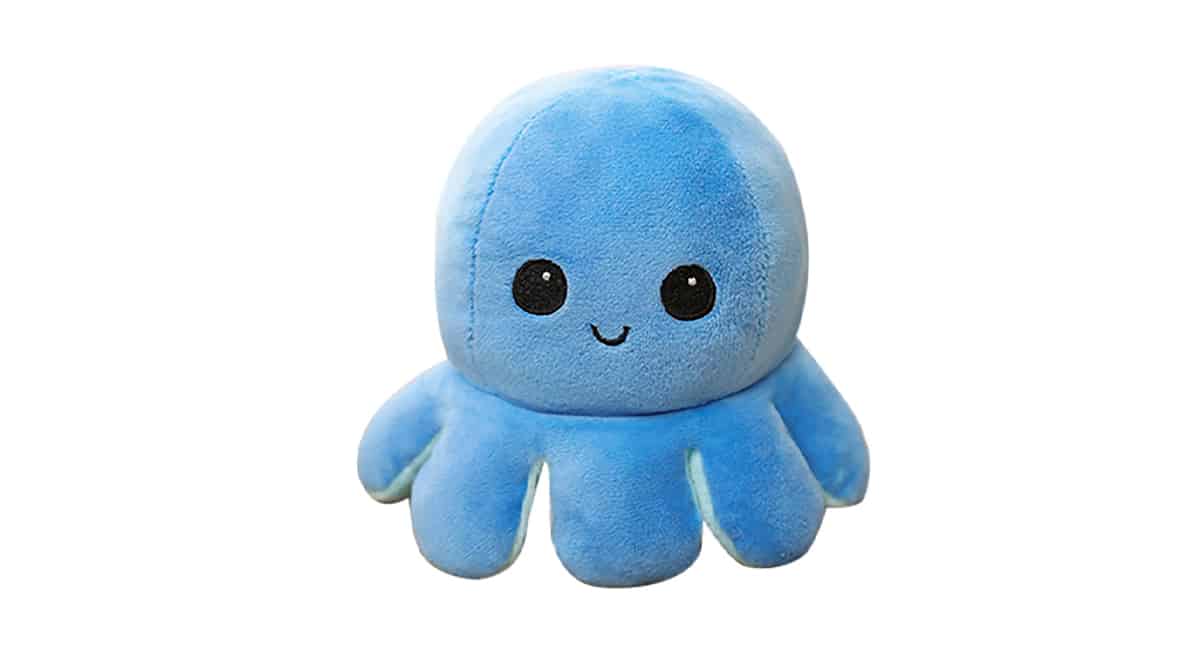 This soft octopus is reversible and has the classic facial expressions: angry or happy. You can choose from 10 different models that differ in colour and print. For example, some of them are plain red or blue, others have a rainbow print or a mixture of colours. Here you can choose to suit your own taste.
The main features
✔

Washable & easy to clean with soap and water

✔

Outer material: plush

✔

Padding material: PP cotton

✔

Size: 10 cm x 20 cm

✔

Available in 10 different colours and prints
Emotion choices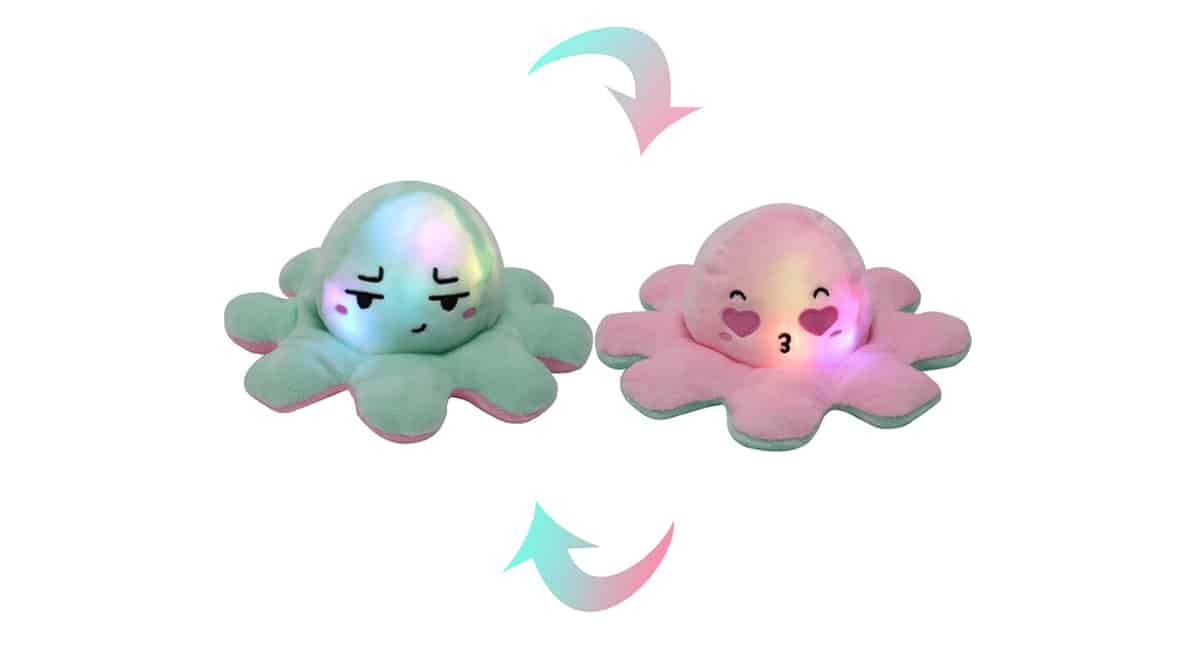 This octopus toy is reversible and looks very much like the classic version. The difference is that you can choose from several facial expressions. Besides angry and happy, you can also choose sad & surprised or bored & naughty. This way you can express even more emotions without having to name them!
The cuddly toys have the standard size for this type of plush animal, namely 10 cm by 20 cm.
The main features
✔

Outer material: plush

✔

Stuffing material: PP cotton

✔

Dimensions: 10 cm by 20 cm

✔

Choose from 8 different models
Cheapest option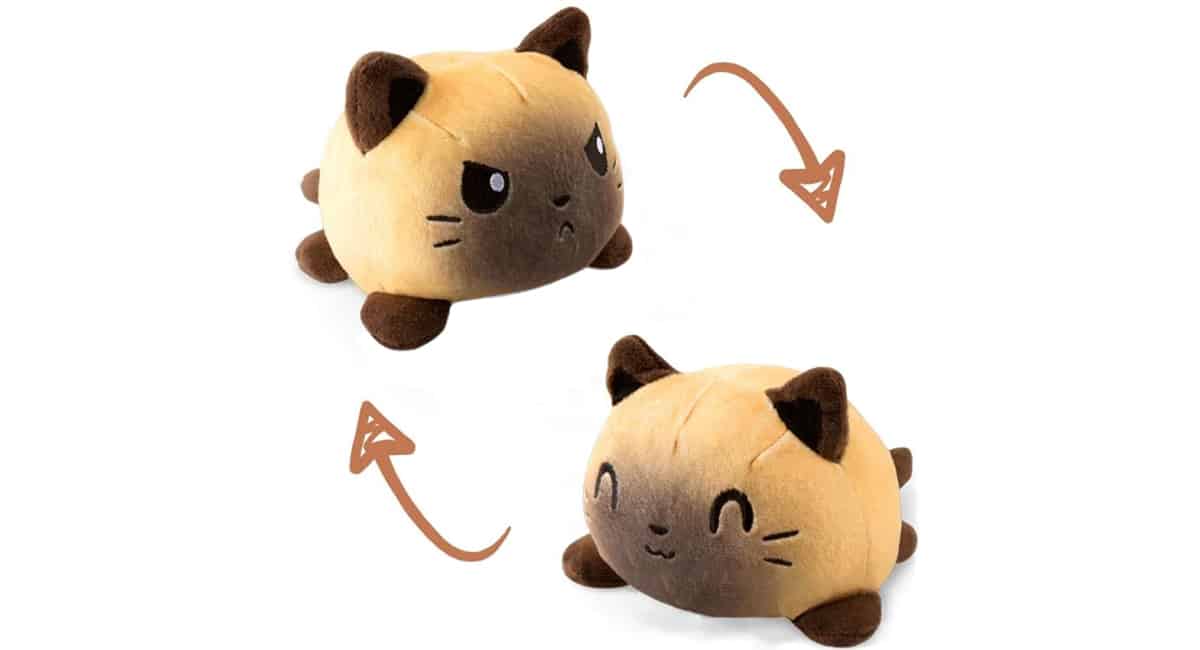 These plush cuddly toys in the shape of a cat can look happy and angry just like an octopus. The soft toy is made of plush and is therefore very soft. The inside is filled with a padding of PP cotton.
It is slightly larger than the first two options on this page, namely 15 cm by 20 cm. The product page indicates that this is measured by hand, so there might be a small deviation.
The main features
✔

Easy to clean with soap and water

✔

Cute appearance

✔

Material: plush and PP cotton

✔

Size: 15 cm x 15 xm x 20 cm
Special design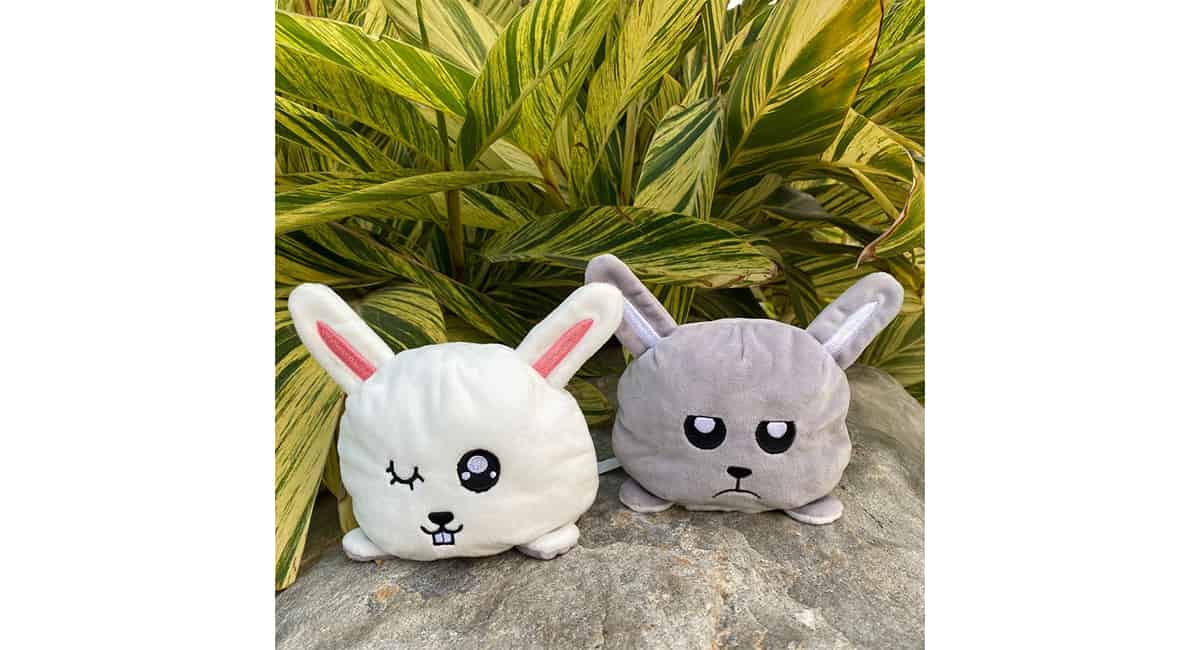 These animal emotion soft toys are very different in appearance from the other products in our top 5. Yet the essence remains the same: the cuddly toy has two sides and can be reversed into another print and emotion.
Besides the example of a rabbit, these animal cuddly toys are available in the following animals: frog, raccoon, unicorn and owl. Apart from the facial expressions of the animals, the colour of the animal is also different for both emotions.
The main features
✔

In case of stains, you can clean the cuddly toy with soap and water.

✔

Exterior material: plush

✔

Material filling: PP cotton

✔

Size 15 cm x 15 cm x 20 cm
Smallest size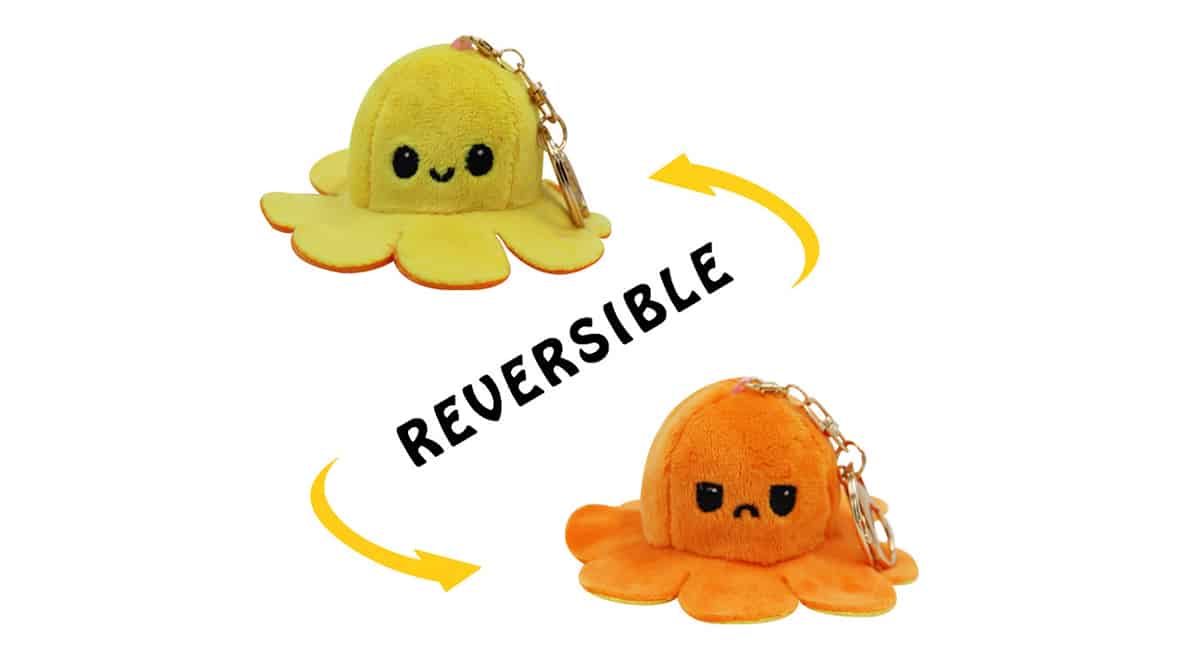 Also very sweet: an octopus for your key ring. This soft toy is a bit smaller than the other soft toys on this page and has a size of 10 cm by 10 cm. Because of its small size, its tentacles are also a bit thinner and flatter than the other cuddly toys in our top 5.
This small size makes it very easy to take the cuddly toy with you, and makes your keychain look a lot more cheerful!
The octopus cuddly is angry and happy. Also handy: the key ring has a hook to attach and detach the octopus. If you want to change the emotion of the octopus, just take it off the hanger. When you see the desired side again, you can re-attach it to the hook.
The main features
✔

Available in 6 colours

✔

Easy to carry and super soft

✔

Size: 10 cm by 10 cm

✔

Also nice as a present!

✔

Materials: plush and PP cotton
This is what you need to consider when buying an emotion cuddly toy:
In any case, the following components are important for your purchase:
Size of the cuddly toy.
The size of the toy is usually about 10 by 20 cm. There are also larger and smaller octopuses for sale, so pay attention to that. Always check the size of the product you want to buy, that way you avoid surprises.

Print you want.
There are many different octopuses or other animals available, all with a different pattern or print. So you can choose to your own taste. The emotions on the cuddly toys also differ, in most cases it is an angry-happy octopus but you can also choose for sad, scared or calm. Therefore, think about which print you prefer.
Did you find this interesting?
We would like to take you through the great offer of AliExpress. On this page, you have read more about the reversible octopus toy and seen the 5 best options from the Chinese shop.
Might also be of interest to you: Buying pillows on AliExpress.