Looking for an action cam on AliExpress? Our favorite Chinese web shop has a large selection for this product, which can make shopping for the best action cam difficult. Read on for our advice on selecting the right camera and an overview of the five best options from AliExpress!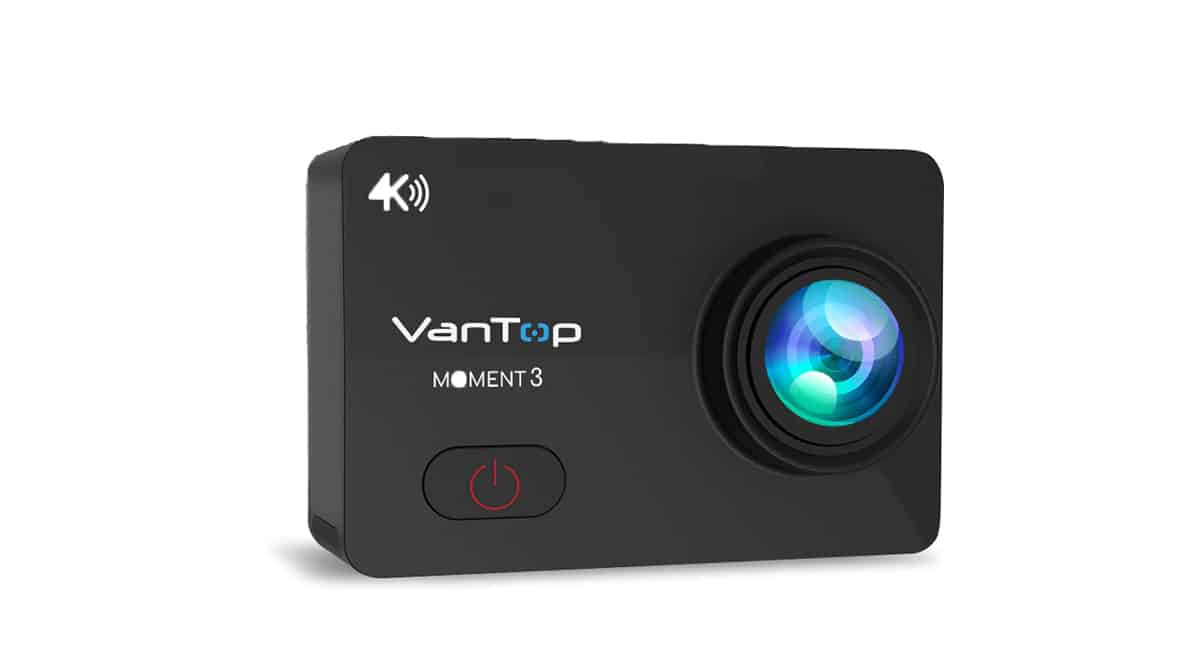 Van Top moment 3 action cam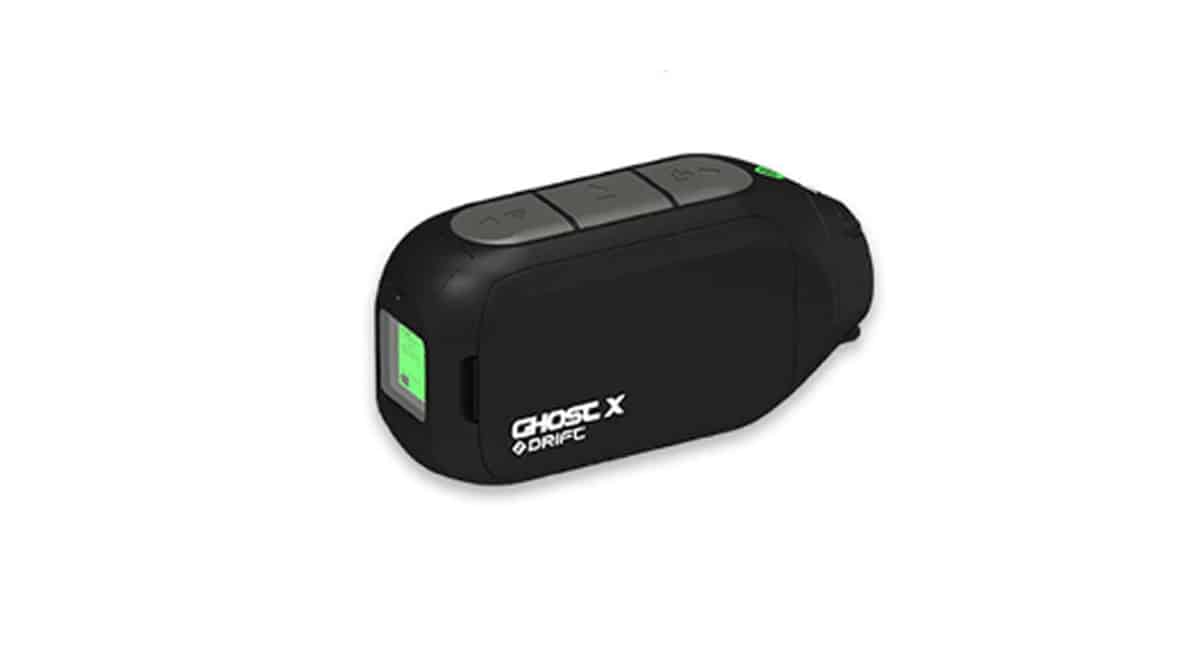 Drift Ghost X action cam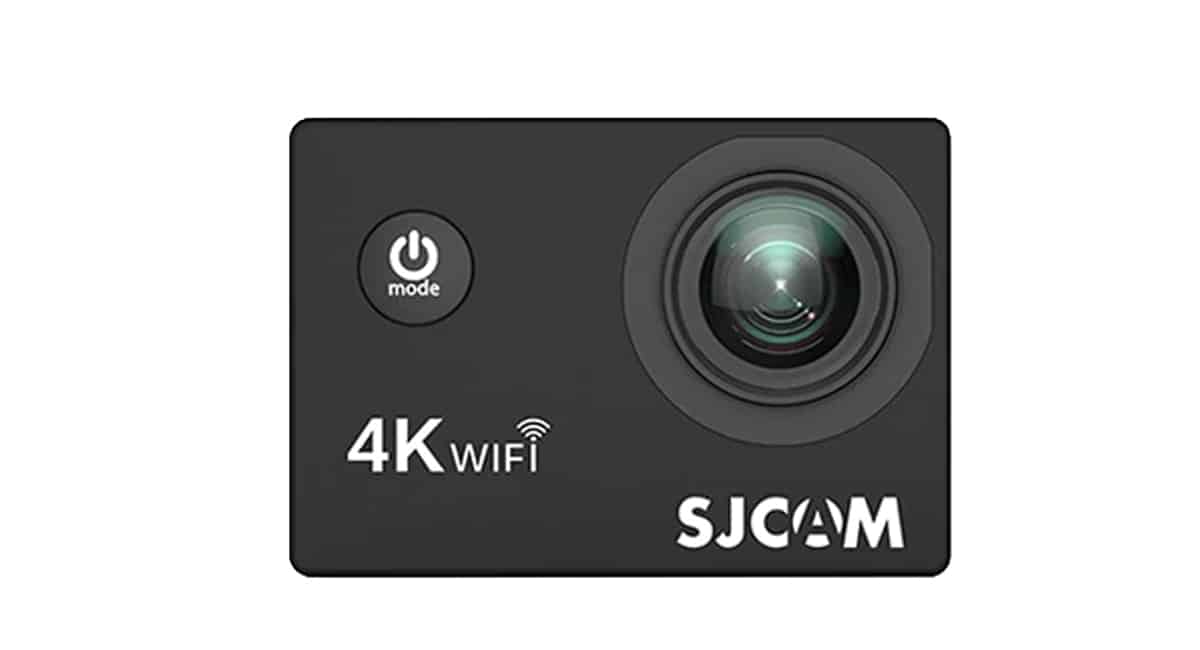 SJcam sportscamera 4K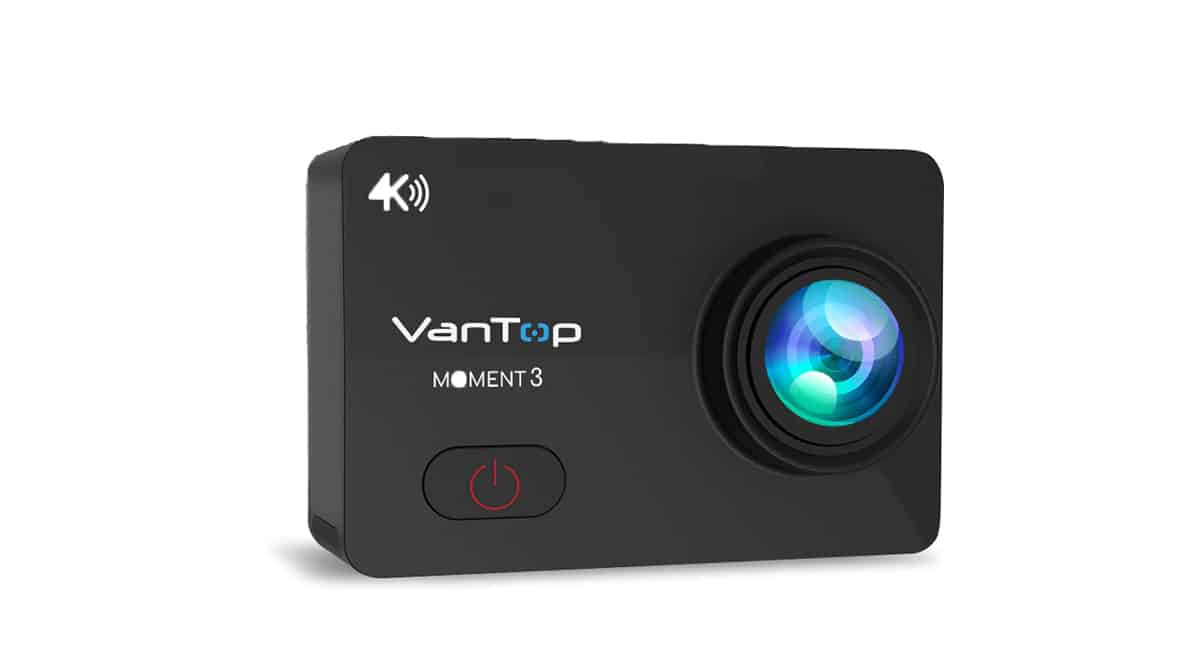 Van Top moment 3 action cam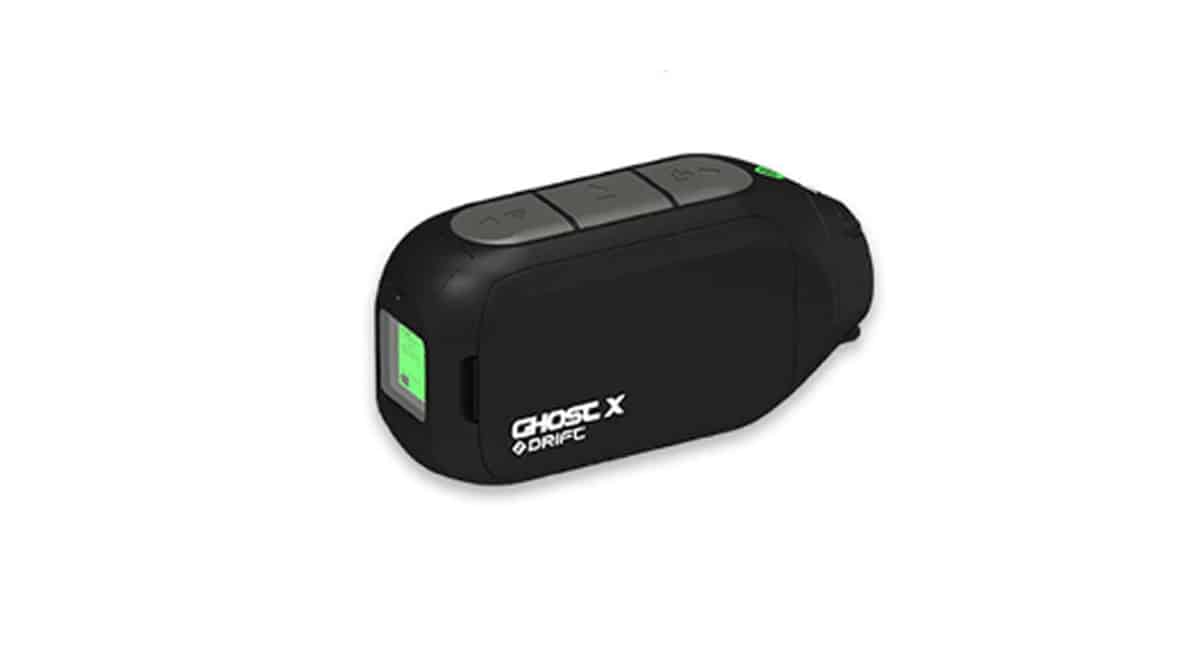 Drift Ghost X action cam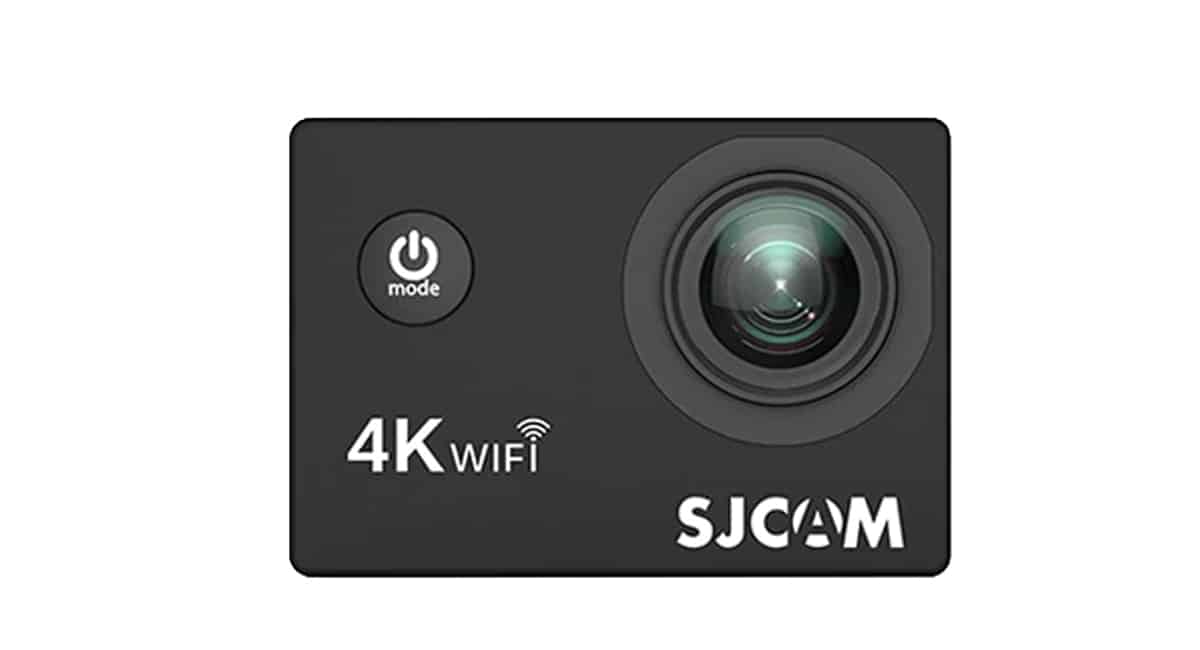 SJcam sportscamera 4K
What is an action cam?
An action camera is a small camera, specially designed to record sports or action moments. They are small in size, making it easy to carry around. Most models can be easily attached to your bicycle, car or surfboard, for example.
So with an action cam, you can record the most exciting experiences and fast movements!
What to filter your search for a cheap action cam on?
Its resolution will determine how beautiful your images turn out. The higher this resolution, the better! Also, pay attention to the mounting options on the camera. Additional features, like the ability to record slow-motion videos, can be a great characteristic to look for!
It's important to consider what you want to use the camera for and what functions you need for this. For example, if you want to capture watersports, it would be wise to get a waterproof or underwater action cam.
Below we'll show you our choice of the best AliExpress action cameras. Read on below the products for more buying tips!
Cheapest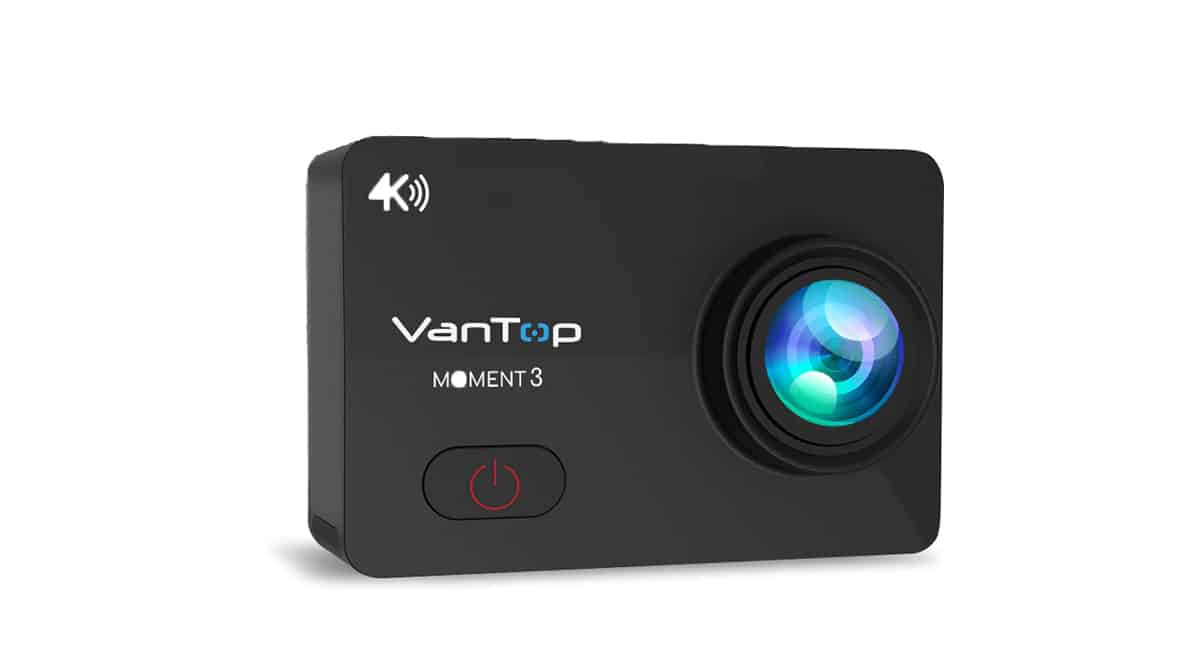 This camera records images in 4K resolution and takes photos in 16 Mega Pixels, so it provides a good quality. The viewing-display measures 2.3 inches diagonally. Additionally, it has a built-in app, compatible with your phone or computer, so recordings are easily accessible. Transfers are possible via WiFi.
The display does not have a touchscreen. However, the camera is very suitable for recording extreme sports: a remote control in the shape of a watch allows you to operate the camera from a distance.
Key features
✔

Waterproof down to 30 metres

✔

Viewing angle: 170º

✔

Battery capacity: 900 MaH

✔

Size: 210 x 170 x 600 mm

✔

Weight: 800 g (Heavy compared to other options)
Clone Mode possible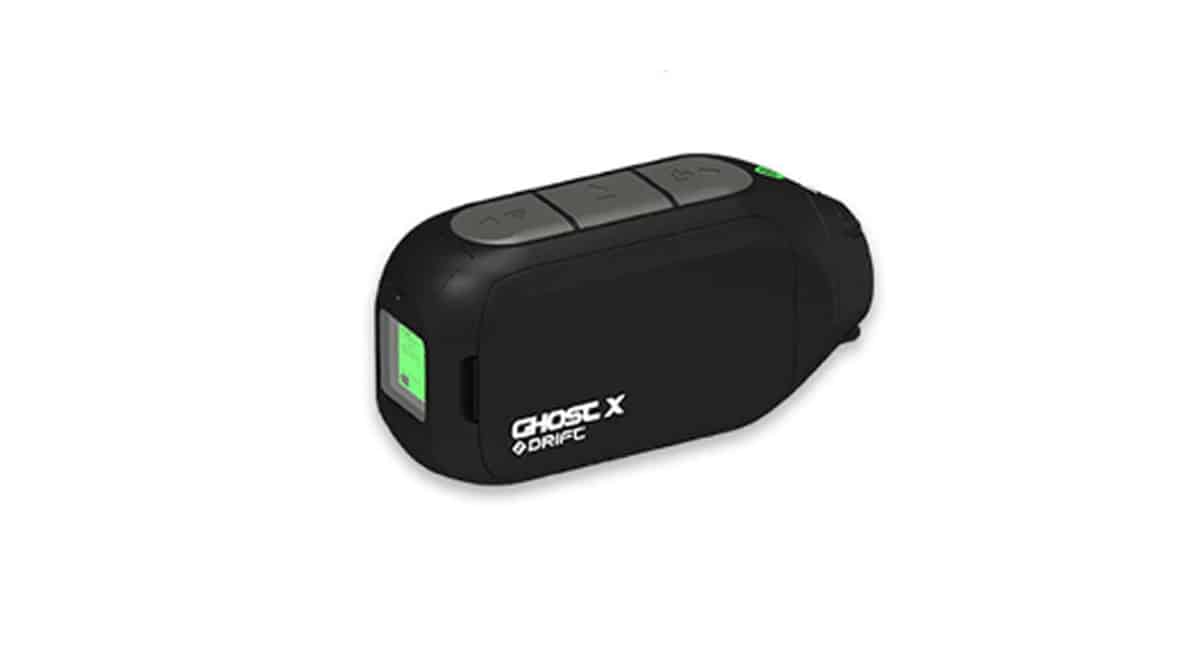 This 'Drift' camera has a sleek design.
Its lens rotates up to 300 degrees, no matter where you attach the camera, which ensures you always take the best possible pictures of your sport or hobby.
Another special feature of this camera is that it can connect multiple cameras together via Wi-Fi. This is amazing, because when you start filming with one of the cameras, they all start filming. Yes, that means you'd only have to change settings on one camera. This is called "Clone mode" and proves very useful for multiple angle filming!
Key features
✔

WiFi connection to "Drift Live" app

✔

Resolution: 1080P with 30fps or 720 P with 60 fps

✔

Weight: 120 grams

✔

Special feature: clone mode

✔

Battery: 5 hours
Touchscreen display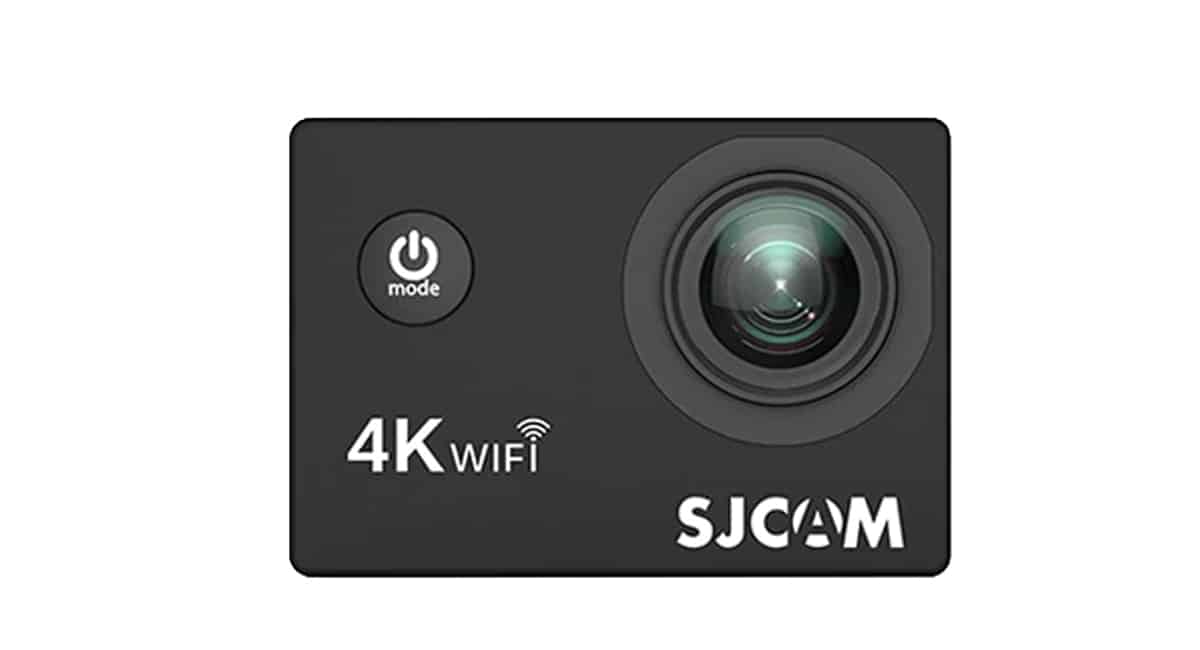 This 'Sjcam store' camera produces beautiful videos and photos at 4K. It is possible to film in slow-motion and create a timelapse. With the app "Sportcam" it is easy to connect to your phone or computer, allowing you to share the footage on the internet and even operate the camera remotely.
The touchscreen measures 2 inches diagonally, so the came is easily operated. It has a USB input and holds a micro SD for extra storage.
So this is a cheap action camera with many functions!
Key features
✔

Many accessories to order alongside product

✔

Camera viewing angle: 170º

✔

To be used in temperatures of 0º to 45º

✔

Battery: 60 to 90 minutes

✔

Size: 60 x 41 x 30 mm

✔

Weight: 57 grams (camera + battery)
Waterproof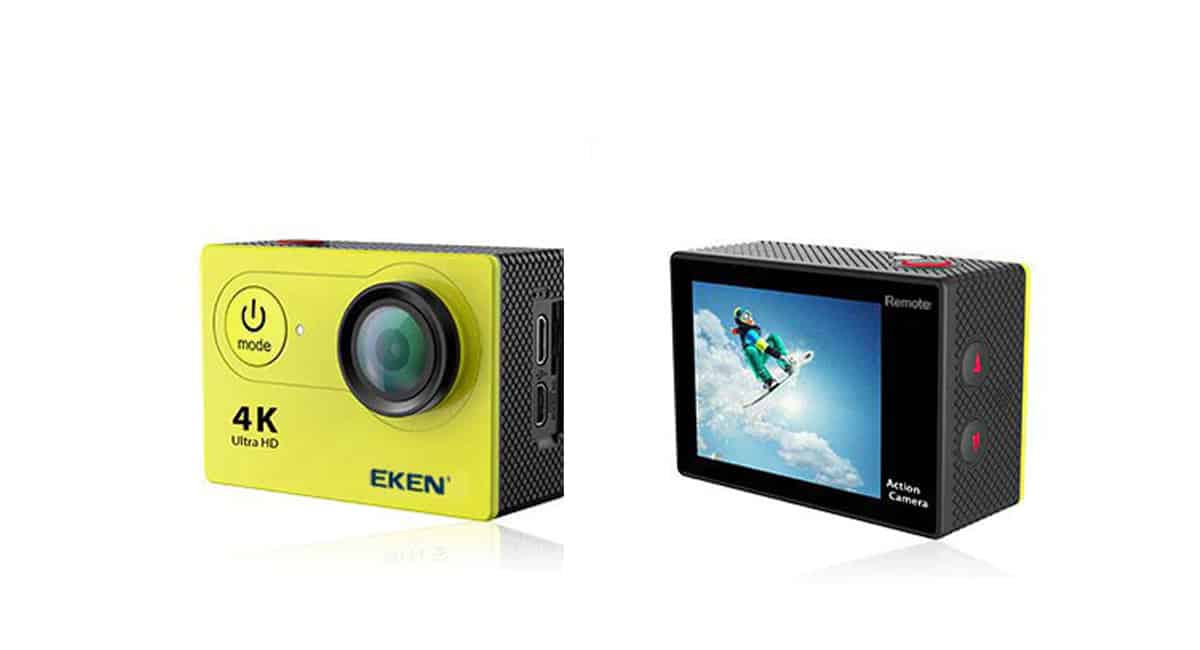 This waterproof sportscamera is easy to control via an app due to Wi-Fi. It has various functionalities, including options for single shots and snapshot. It's also possible to record video while charging. These images are saved as .mov files, which are easily viewed and edited on your computer or phone.
This camera has both a USB input and an HDMI input. Note: you need a memory card to use the camera, which can can be ordered separately.
Key features
✔

Resolution: Ultra HD or 4K

✔

Water resistant to a depth of 30 metres

✔

Convenient mounting options to order alongside product

✔

Camera viewing angle: 170º

✔

Size: 60 x 25 x 41 mm

✔

Weight: 64 grams (battery included)
With EIS stabiliser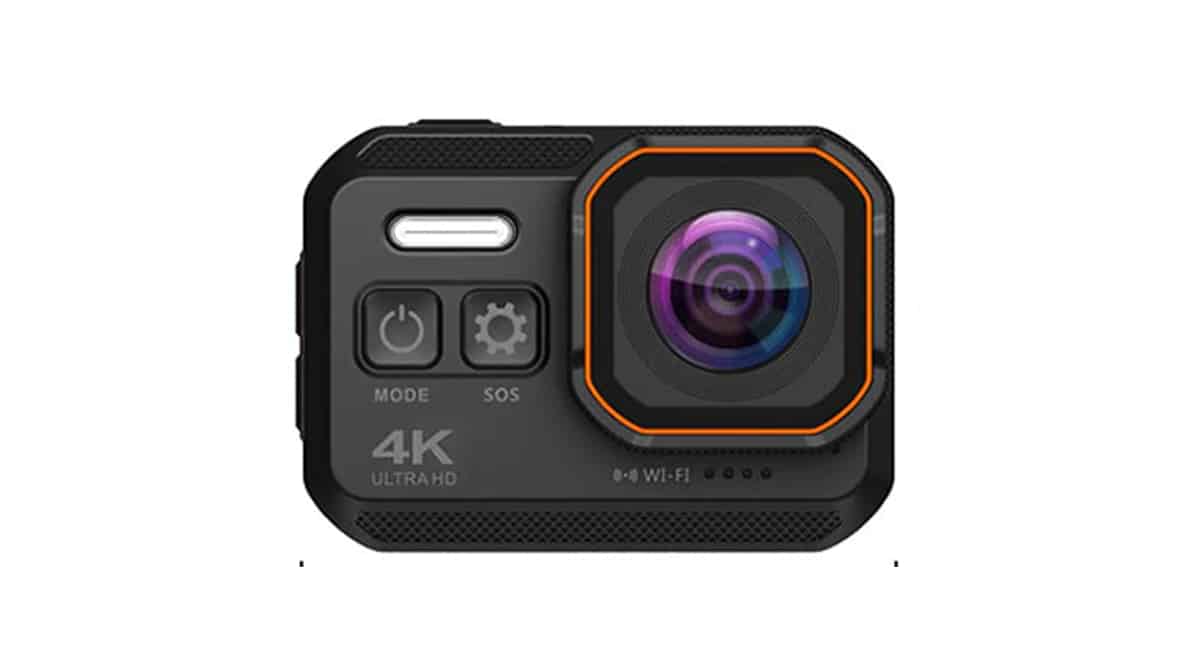 The 'Yuan DZ store' camera films in 4K and takes photos up to 24 MP: it creates beautiful images for you. The product comes with a remote control in the form of an armband, which allows you to operate the camera easily, even remotely.
A handy feature is the EIS anti-shake option, which ensures your images are automatically stabilised. This way, images will be clear and in focus.
Also nice to know: when its battery is empty, the camera becomes an emergency lamp. Of course, we hope you'll will never need this function, but it sure is handy!
Key features
✔

Waterproof up to 40 metres

✔

EIS stabiliser

✔

WiFi connection for app and remote control

✔

Battery: 1050 Mah (120 minutes battery life)

✔

Size: 63mm x 45,5mm x 25,5mm
Size, weight and shape
You want to have as little trouble with the camera as possible. Therefore, a small sized camera that weighs little is what you need. The shape of course varies from retailer to retailer for different reasons: square 'box' shapes, for example, are great for attachment to your chest and bullet-shaped action cams are more suitable for helmet mounting.
Image quality
The higher the resolution of your Chinese action cam, the better your images will be. Many cameras have Full HD resolution, which means you'd have an image of 1920 pixels (horizontally) by 1080 pixels (vertically). Now, that's great quality!
Some cameras even have a 4k resolution, which is even higher quality than Full HD, and therefore called 'ultra HD'. There are plenty of action cam models on AliExpress with 4k image quality, so if you want the best quality, it is possible!
Another option for picture quality is the 4k+ resolution. This is the successor to 4k, and gives an even better and crisper picture.
But remember: the better the quality, the more it will cost. If you mainly want an action cam that is cheap, you might consider going for a slightly lower quality camera.
Video recording and frames per second
The number of frames per second (fps) will also affect your image quality. Generally, 25 fps is used for television images. If your action cam shoots around this many frames per second, you can be sure it will provide fine image quality.
Using an action camera underwater
Many Chinese action cam's can be used underwater, which will be stated on the product.
Please note that this is not the same as sprayproof! Sprayproof means that the camera can resist some splashes, for example from rain, but that does not mean they can operate underwater, or that they are protected against this.
Still want to film underwater? You can buy waterproof case which protects the camera against water and water pressure. Usually these can be used at depths of up to 50 metres! This does vary per case, so be sure to check this as well.
Mounting the camera
You probably want to use this camera to record your (extreme) sport or hobby. In that case, always pay attention to the mounting options on the camera! Consider the main purposes for which you want to use the camera and what it should be attached to.
Mounts come in many different shapes and sizes, for example for your surfboard, car, helmet or head. You'll get the most stable images when you attach the camera to your chest with a chestmount.
360 degrees camera
This is a cool feature: a 360 degree function, allowing you record your entire surroundings while filming. The footage shows your position all the way around, as if you were there. This is achieved by move the mouse on your computer or toggling your phone to view the entire area.
If this type of camera is of interest to you, we recommend you also read our article on these cameras.
Battery life
Most models can be used for 1 to 3 hours non-stop until the battery is ready for a recharge. High resolutions, WiFi connections and other extra features can drain the battery faster than you might think. You can counteract this by picking a model with fewer extra features.
Should you wish to record for longer periods and still have extra functions, there is also a solution: (rechargeable) spare batteries. This is a cheap way of enjoying a long battery life.
Connecting to your phone and WiFi
The camera is small and therefore not ideal for checking your shots. Many AliExpress action cams have apps available to access the footage on your phone. Here you can often adjust the settings, and share images on social media rather quickly.
If you want to check the images using such an app, make sure the camera has WiFi connection. The WiFi connectivity is also used to upload your images to your computer or the internet.
Besides WiFi, models that connect to your phone wirelessly can also be found on AliExpress. If this is what you prefer, look for Bluetooth or NFC connections. NFC connection stands for: Near Field Communication and it shortens the distance at which the connection works a lot more than Bluetooth.
Again, if you want your action camera to be cheap above all else, you're better off choosing models without WiFi. This feature generally makes cameras a bit more expensive.
Well-known brands
Various Chinese brands have become very well-known in the States and Europe. Xiaomi is an example of this. This brand has different options for action cams: the Mijia 4K action cam or the Yi 4K+ model on AliExpress, for example. The Yi 4K plus is the successor of the Yi 4K and therefore has an even better resolution!
Xiaomi action cams are not always available on AliExpress, but don't worry: as you have read above, many good alternatives can be found on AliExpress, also delivering your desired results.
Best AliExpress action camera
You've read it: there's a lot involved in picking a sportscamera. Hopefully, we've made the choice a little easier for you, and have listed the best offerings for you. Good luck!
Read also: the best rear view cameras of AliExpress