Artistically inclined, or bored rather quickly? Then I've found a perfect product for you here: Diamond painting on AliExpress. A great way to give your creative mind a big boost, or to gift to someone. I'll tell you which vendors offer the best options and reveal everything you need to know about diamond painting.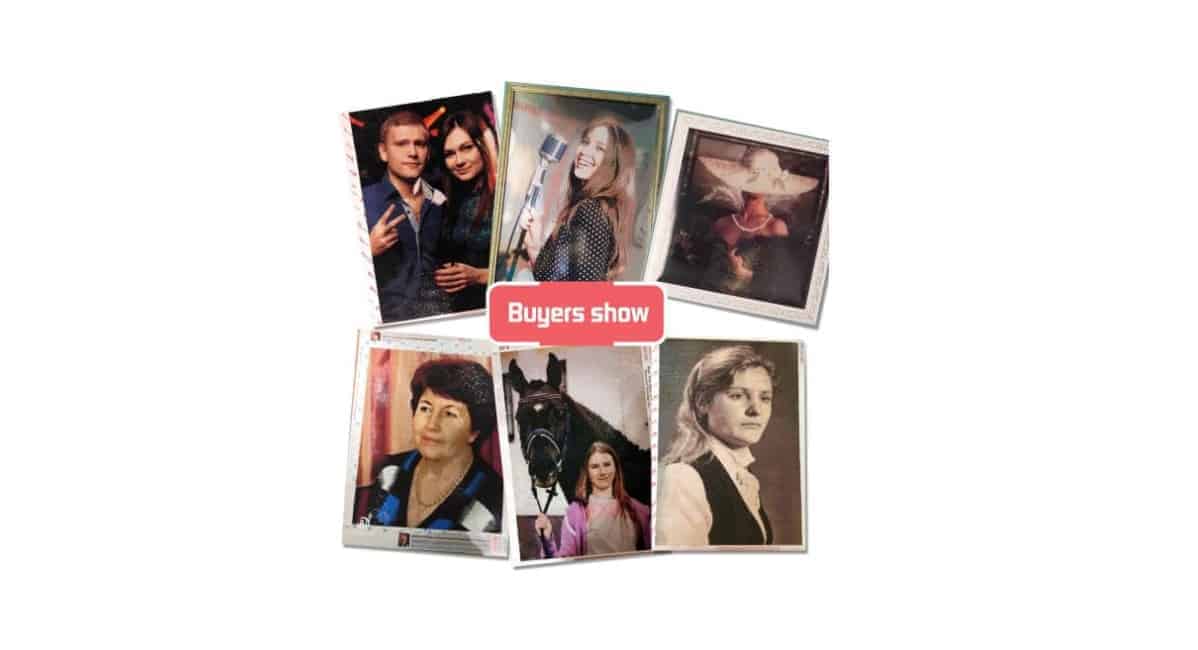 Your own picture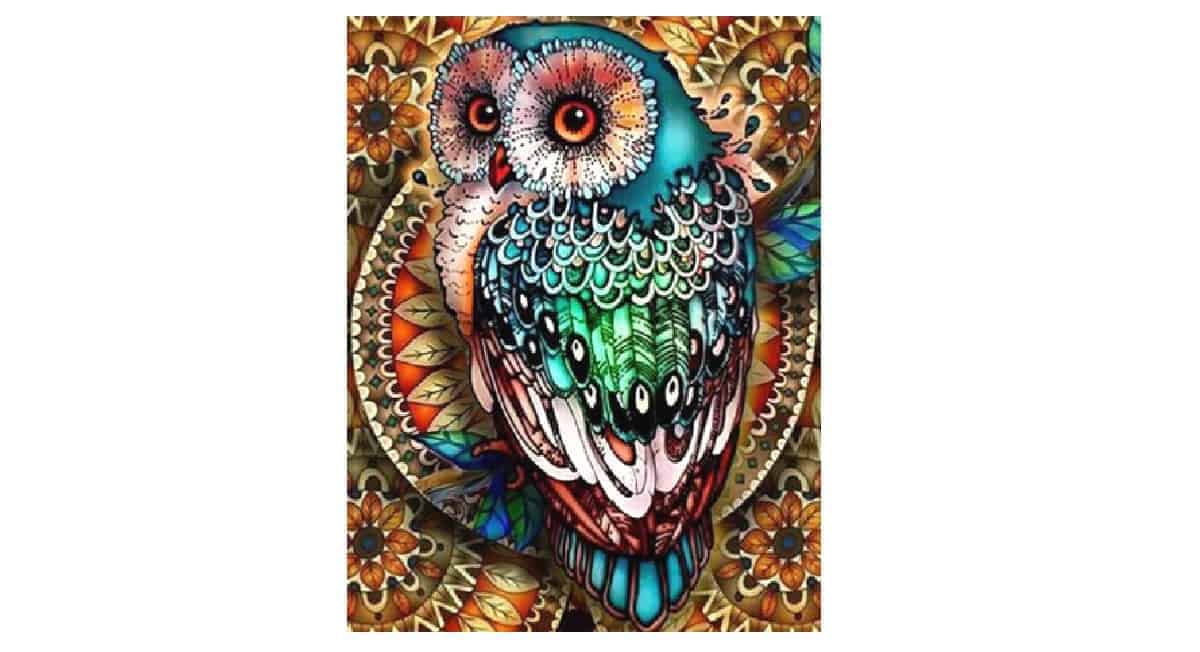 Animals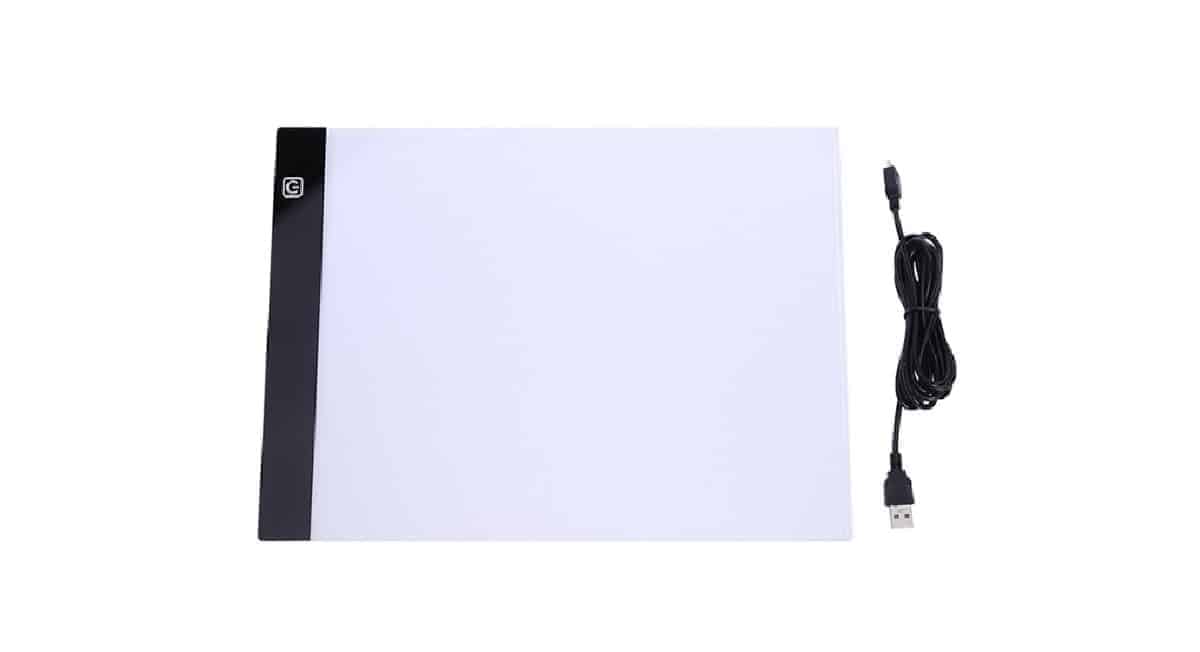 LED-plate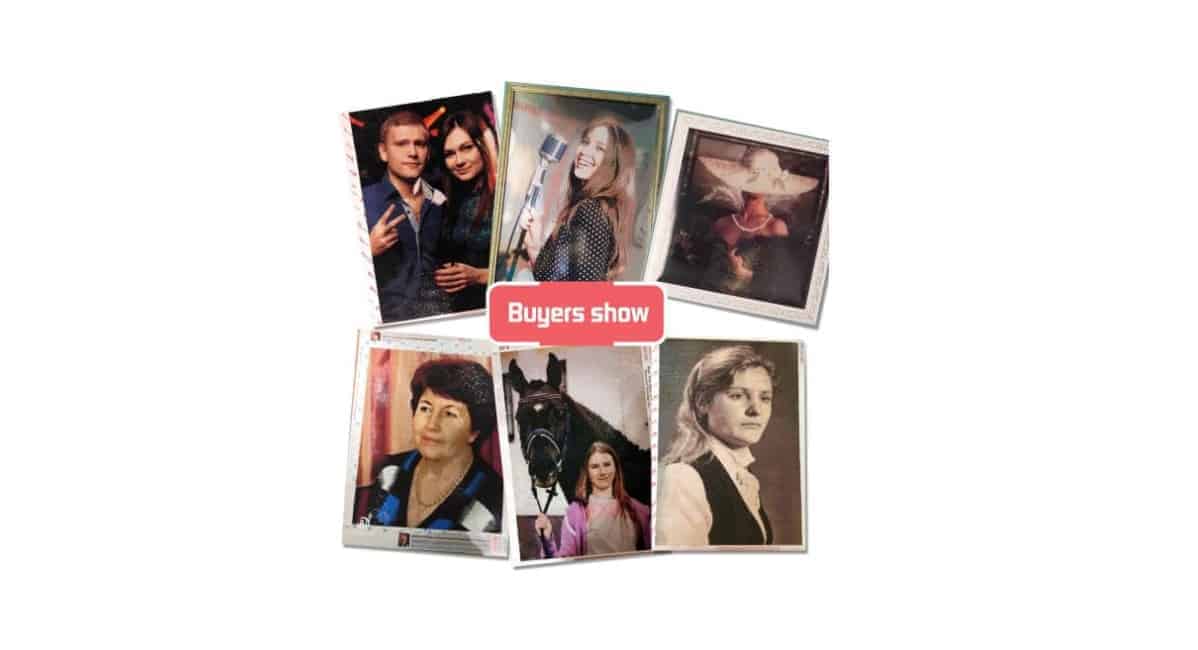 Your own picture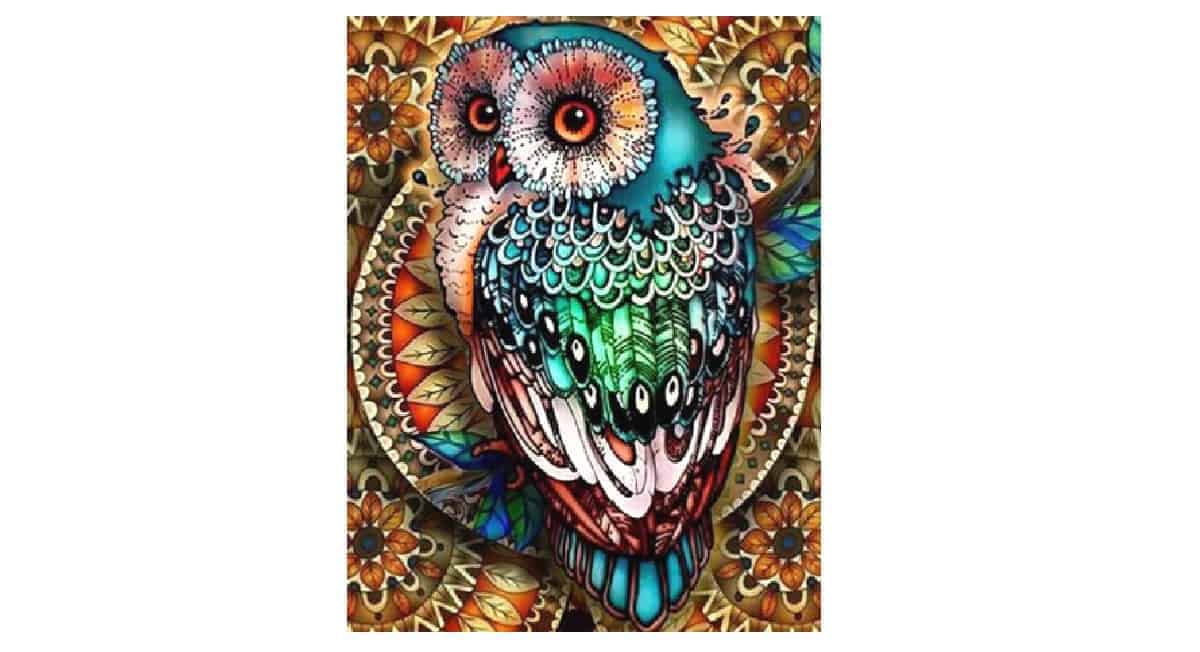 Animals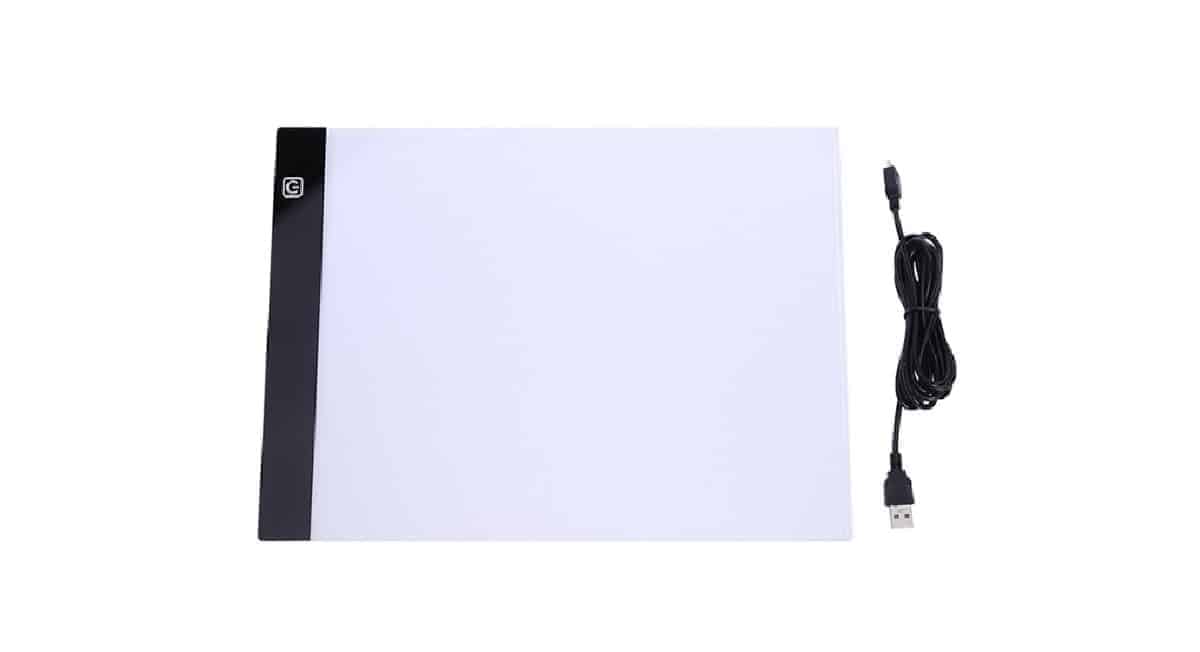 LED-plate
Diamond painting on AliExpress
AliExpress is the best place for cheap alternatives of fun products. With price tags that are sometimes several tens of percent lower than in the US or Europe, it is not surprising that many people also search on Ali diamond paintings. Sometimes you can already buy a small one for less than 5 euros.
And whether you're looking for a diamond painting for beginners, or one with your own photo, AliExpress – as usual – has it all. I'll tell you more about some great examples and show you, at the bottom of this article, what to look out for if you want to buy a diamond painting on AliExpress.
Please note that some photos lend themselves better to a larger sized painting. For example, a portrait is only really beautiful if you buy it at a size of 30×40 centimeters. Otherwise the stones are too big to show the details and your face will appear blurred. So always look at the seller's instructions closely, because they often give helpful tips to get the best results.
Most popular diamond painting products
Own picture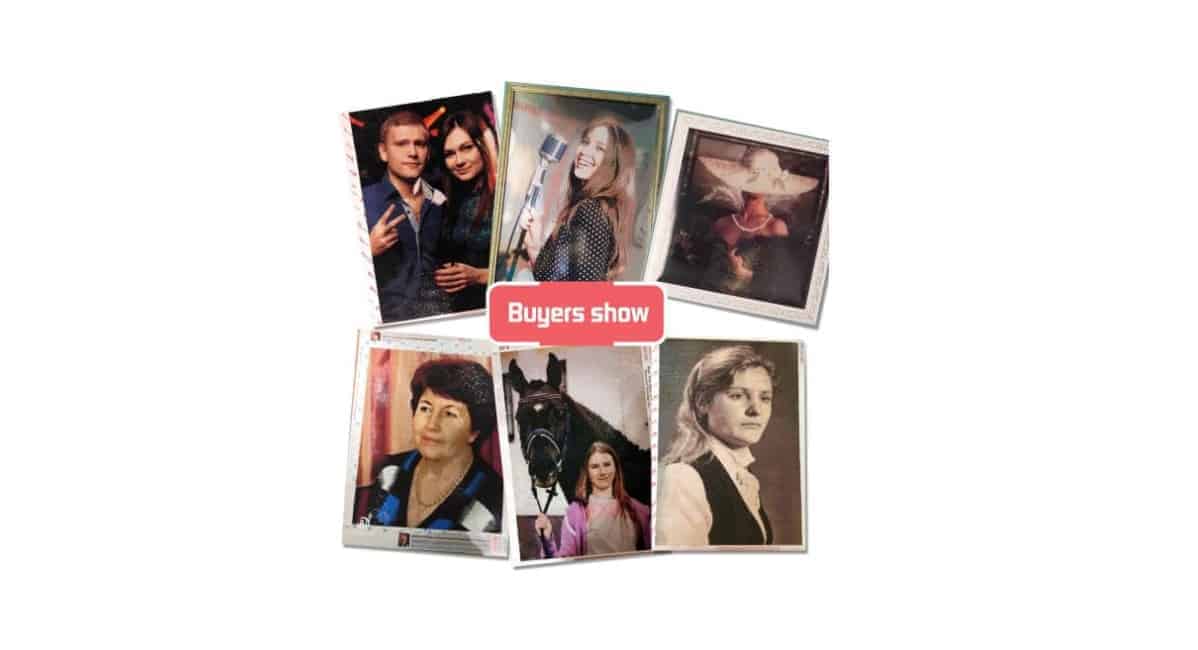 Diamond painting with your own picture is one of the best ways to get creative. A photo of your lover, a holiday snapshot or maybe even of your grandpa or grandma.
With this provider you can order various sizes and get good tips to ensure you get exactly the result you are looking for.
Main features
✔

Various sizes possible

✔

Helpful representatives

✔

Useful tips available

✔

Affordable pricing
For kids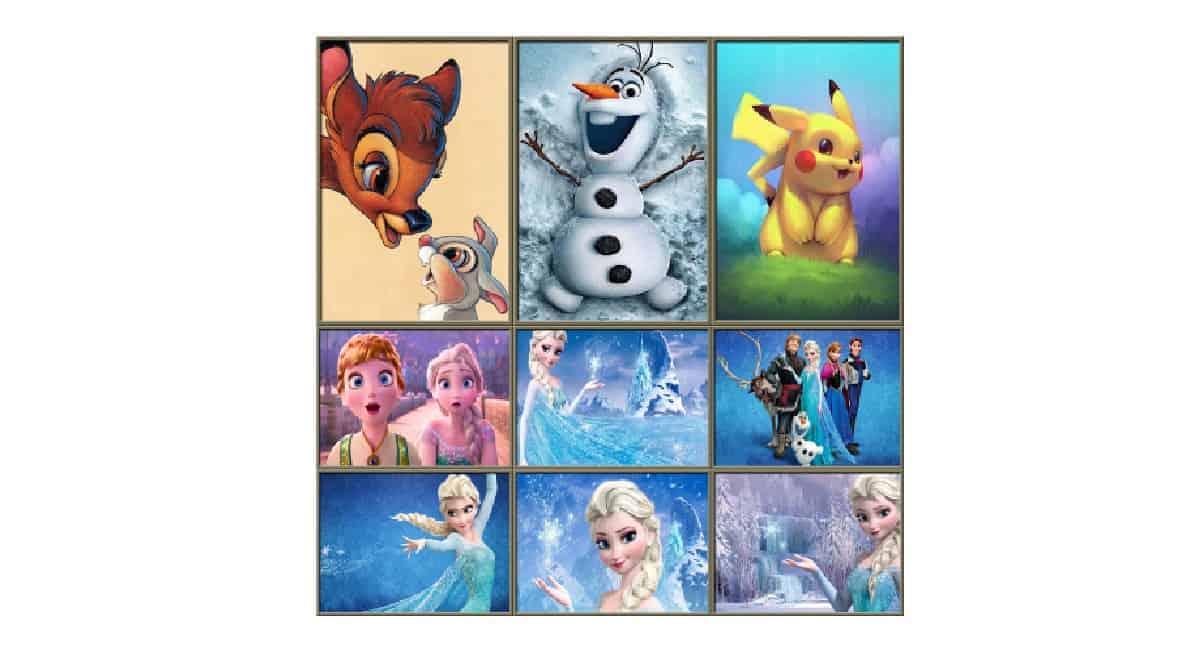 Looking for a diamond painting for kids? Or do you want to make one for your own children? Then these cheap diamond paintings are a nice option. With the most popular cartoons of the past ten years there's always a picture that will make (your) kids happy.
Main features
✔

Various options possible

✔

Exceptionally inexpensive

✔

Small size, so finished quickly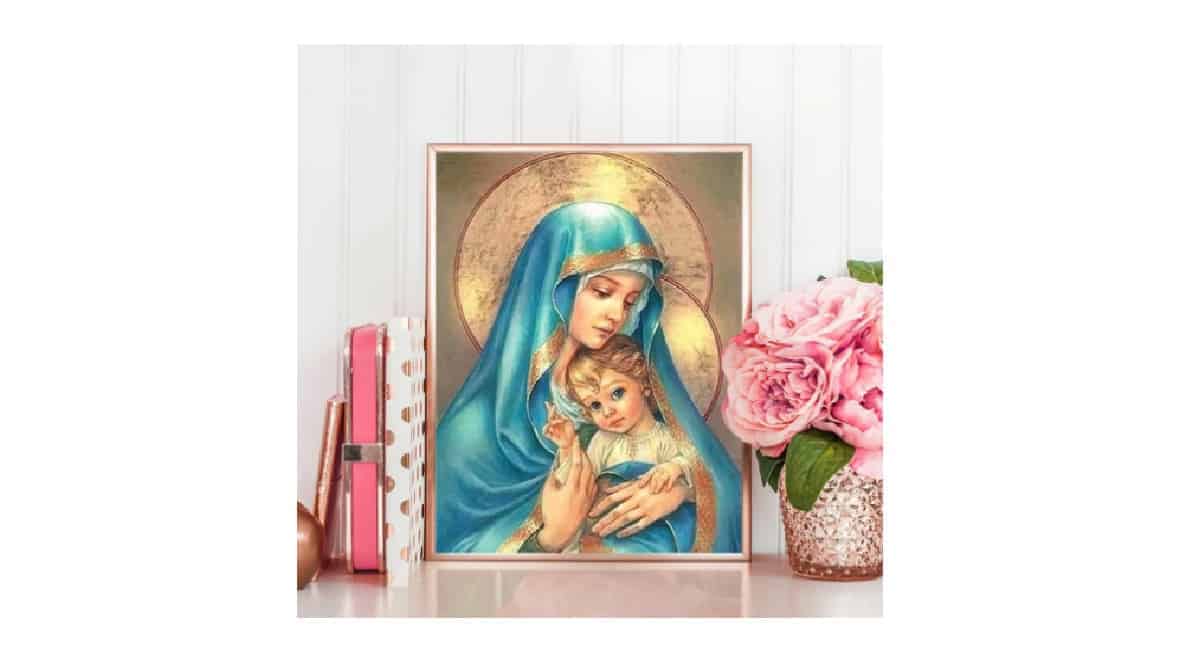 Are you looking for a religion diamond painting depicting Jesus, Mary or other Biblical figures?
On AliExpress you can find several of these kinds of artwork. Because buying a painting of course is nice, but making your own religious diamond painting can make it just a little more personal.
Main features
✔

Various images possible

✔

Very cheap

✔

Various reliable vendors
Cheapest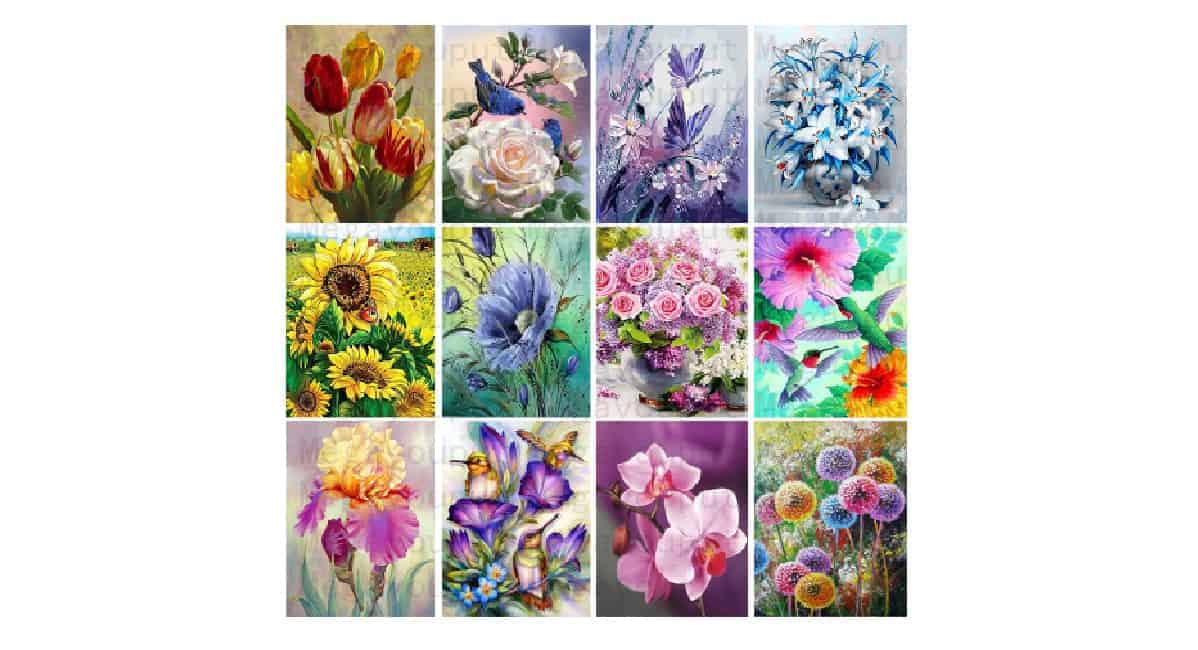 Would you prefer to decorate your entire wall with beautiful flowers that you made yourself? These floral diamond paintings are very cheap and because they are fairly small in size, they also finish relatively quickly. So you can easily enjoy them on your wall as soon as possible.
Main features
✔

Dozens of different kinds

✔

Very cheap

✔

Small size, so finished quickly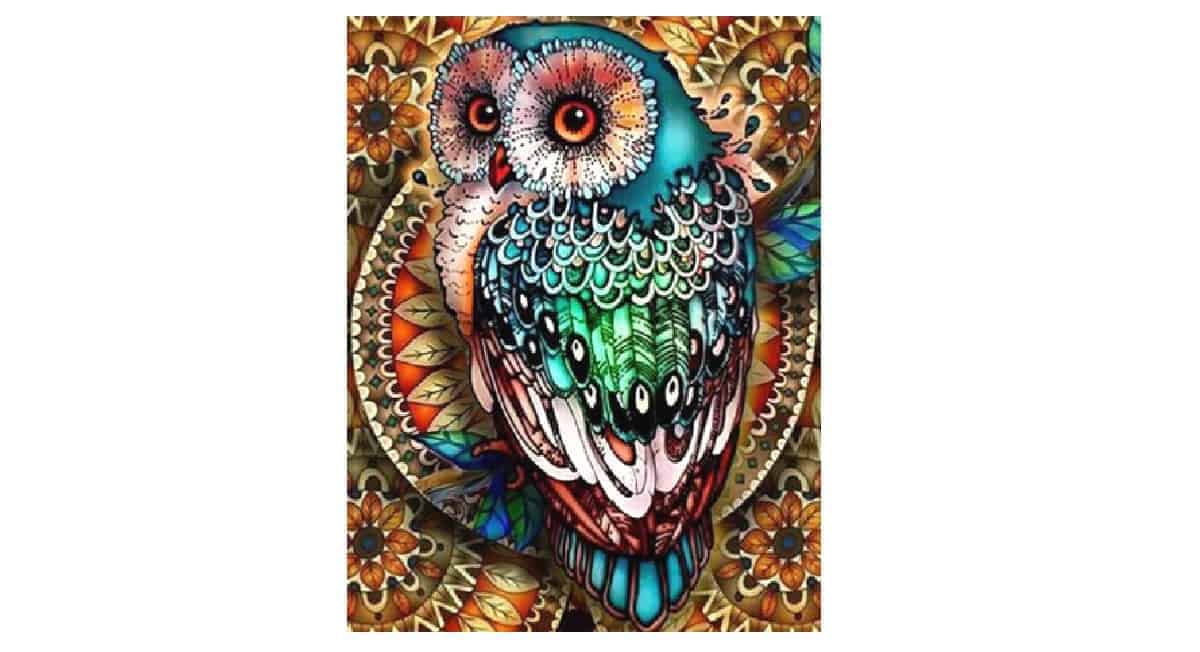 An owl is one of the most popular animals to make with diamond painting. Perhaps because of its intelligent and complicated nature, or maybe just because of its beautiful appearance. On AliExpress there are several diamond paintings of owls.
These square diamond paintings measure 30×30 centimeters and consist of various bright colors. As a result, this piece of art looks great on your wall: a real eye-catcher.
Main features
✔

Various owls for sale

✔

Very cheap diamond paintings

✔

30×30 in size
Sorting tray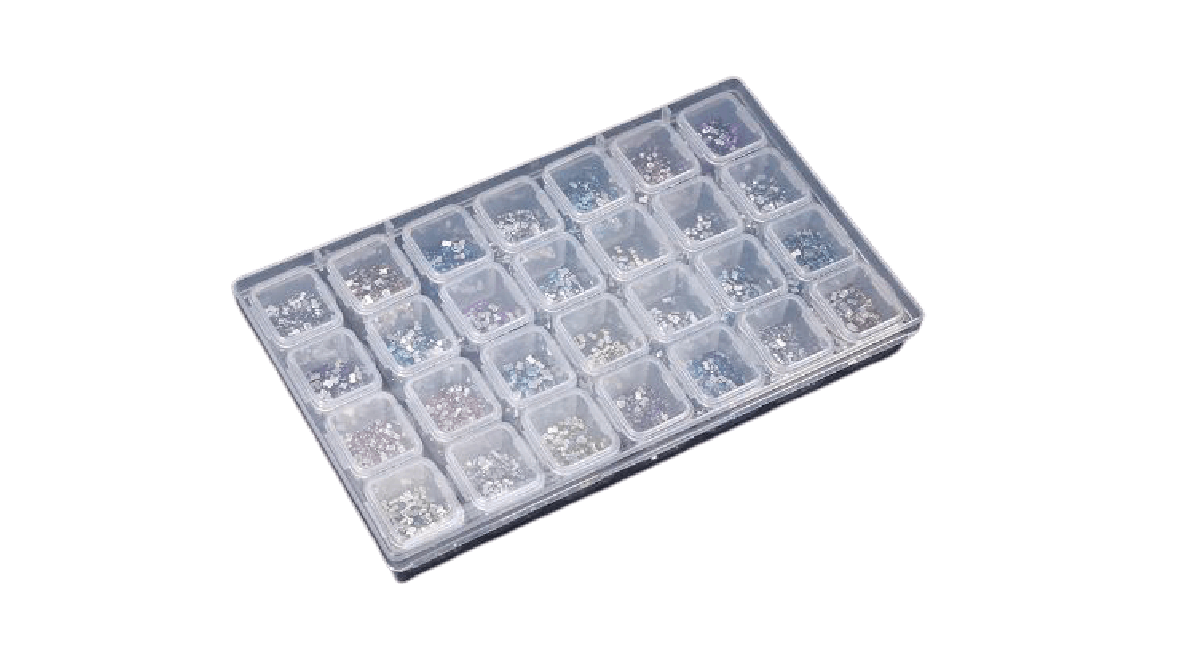 With hundreds of different diamonds, it's hard to keep an overview. Therefore, a diamond painting sorting box or sorting trays can be very useful. Often sticker sheets are included, so you can indicate exactly which diamonds are in which box. This way you will never misplace stones on your artwork.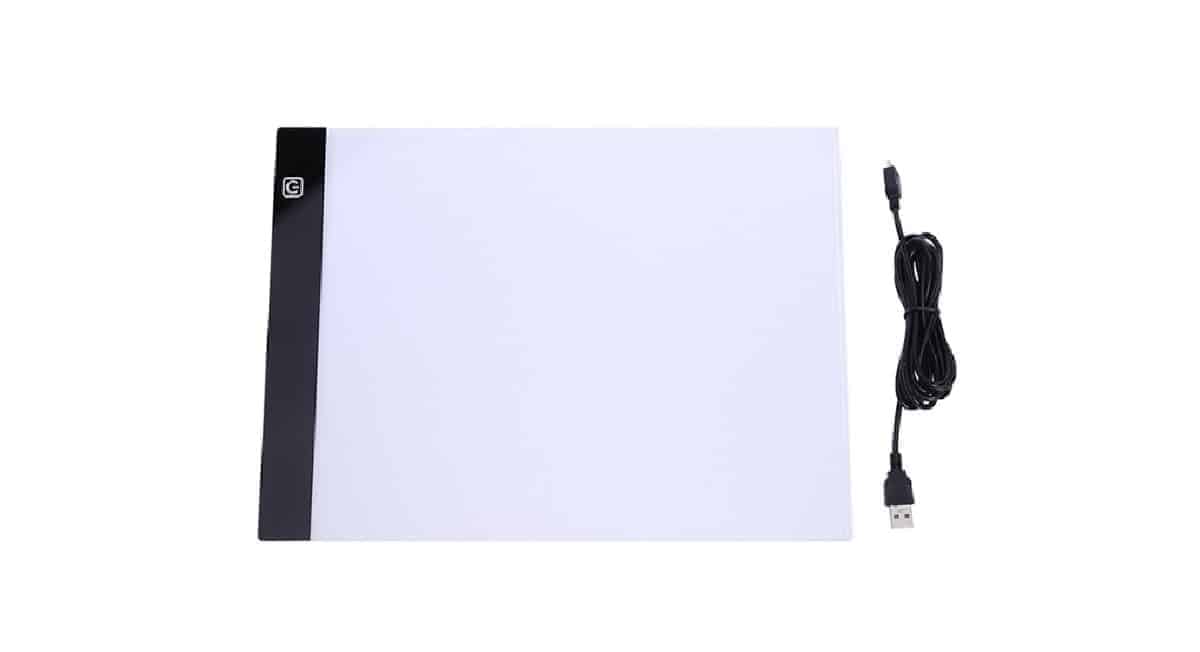 Want to use a lighting plate or illuminated box with your diamond painting? Smart. Because this will prevent a lot of mistakes when you're crafting in a dark environment. It would be a shame if you'd place some diamonds of a different color in the wrong spot.
With a cheap lighting plate from AliExpress you can avoid this kind of situation and work a lot faster and more efficiently. Making a diamond painting with LED lights just works that much better.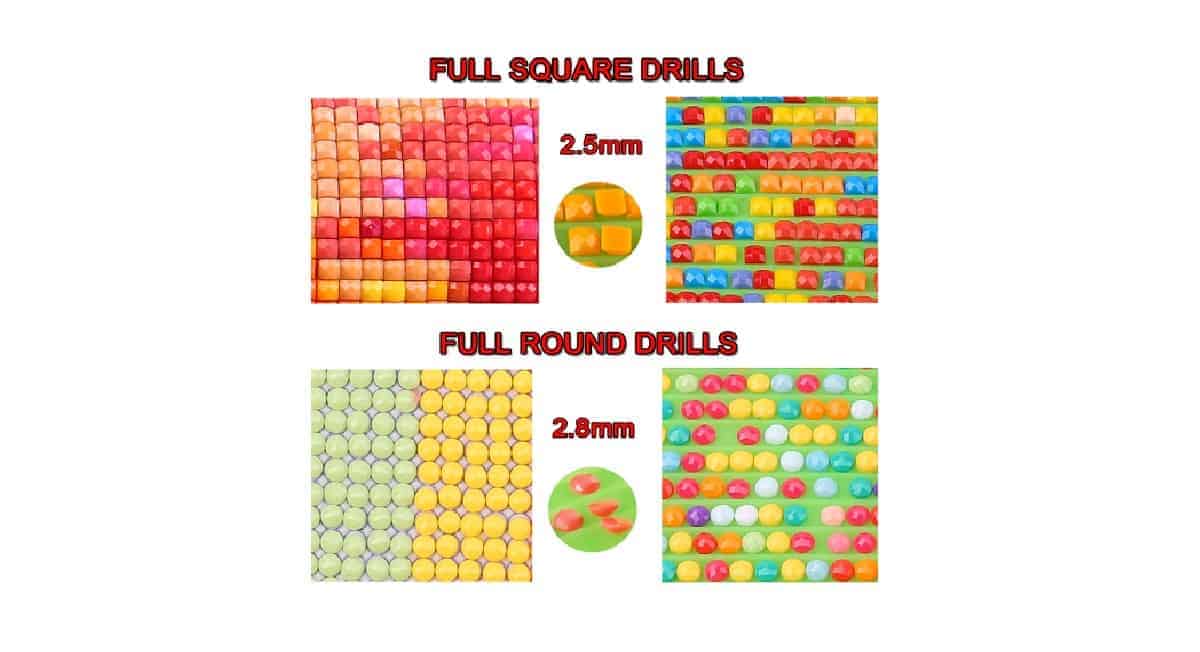 Lost some diamonds? Fortunately you do not have to buy a whole new diamond painting. There are a several suppliers on AliExpress who offer individual diamonds. You can order a color code and indicate how many pieces you need.
What to consider when buying a diamond painting?
One diamond painting is not the other. Therefore, it is useful to know a few things in advance. It would be a shame if you'd have to wait a month for something you actually aren't satisfied with. Therefore, the following section provides a handy guide for purchasing diamond paintings.
Pick the right size
Whether you make it yourself, or your kids do, the size of your diamond painting is very important. You don't want to get demotivated by seeing 5,000 diamonds, but a diamond painting the size of a passport photo isn't much fun to make either. In addition, certain photos lend themselves better to a larger sized painting than others. For instance, you always have to make a portrait quite large to be able to capture enough fine details of the face. Again, that changes once you have two people in one photo. In doubt? Then it is better to pick a size bigger than too small.
Pick an easy beginner's photo
New to diamond painting? Then don't immediately pick a landscape with dozens of different colors and small squares with lots of contrasts. It can potentially demotivate finalization of the artwork. Instead, you can make a smaller and simpler diamond painting to see if it's for you. After that, you could always create a giant piece of art and buy accessories like sorting trays and LED lights.
Diamond painting: round or square?
Diamonds come in different shapes, so you can make both round and square diamond paintings. Which shape you choose depends on your own wishes. However, it is common for beginners to choose round diamonds. This is because you always place such a stone correctly, in contrast to a square stone that always has to be placed perfectly. In addition, round diamonds have a more "sparkling" effect because of the shape, which is especially noticeable with larger works of art.
Order additional stones
Are you short on diamonds, or have your pets run off with them? No need to grieve. Although there are normally about 16 million colors in our visible spectrum, that number has been reduced to 'only' a few thousand. All available colors are coded and can be reordered. If you are missing a few colors in your sorting box, you can simply reorder them on AliExpress.
FAQ Diamond Painting on AliExpress: everything you need to know
What is diamond painting?
Diamond painting is a hobby in which you glue small "diamonds" on a canvas, like a mosaic. It is a bit like painting by numbers, but with diamonds instead of paint. When you buy a diamond painting, you have the possibility to choose from different images. But an AliExpress diamond painting with your own photo is also an option.
How does diamond painting work?
Each picture consists of several small squares. All these squares have their own colors. Because the diamonds are so small, you can make an entire painting with these small pieces. The vendor provides a piece of white (painter's) canvas and bags of different colored diamonds. By working with glue and numbers to fill with the right colors of diamonds, you create your own painting.
Diamond painting: where to buy?
Diamond painting is a real trend. This means that there are many stores that offer the artworks. But unfortunately, the range of paintings and images is very limited in Dutch stores. Therefore, it is often better to order a diamond painting online. A diamond painting on AliExpress, for example, is a good idea.
Which kinds of diamond paintings are there?
Lots of people, lots of desires. Therefore, the range of diamond painting on AliExpress is huge. So which ones are the most popular diamond paintings? You can think of a diamond painting with owls, Buddha, Christmas, Max Verstappen, flamingo's, panda's, Fortnite and the world map. But, of course, you can always make a diamond painting with your own photo. You decide for yourself whether you are going to create a beautiful landscape photo or a family portrait.
What does a diamond painting cost?
Diamond painting is cheap. That is, if you know where to buy them. In the Netherlands you pay about 8-20 euros for a small size painting. For a much larger size you easily pay more than 100 euros. On AliExpress you can buy diamond painting for 2 to 60 euros: much cheaper than in the Netherlands. So always consider what you're looking for and see if you can order it from China yourself.
How long does diamond painting take?
That's hard to say. If you take a size of 30×40 centimeters, with not too many different colors; several hours. But if you take a big picture of 60×80 centimeters with dozens of colors and small squares, you'll spend several dozen hours.
What is the difference between 3D and 5D diamond painting?
The difference has to do with the special effect you get to see once your diamond painting is finished. With 3D, the surface of the stones consist of 3 finely etched surfaces. In 5D you get to see 5. Just like with real diamonds, you see more sparkles when there are more flat surfaces. So if you want to create an eye-catcher, a 5D diamond painting may be a better idea than a 3D diamond painting.
Featured image via: depositphotos.com | Daria_Nipot