Every handyman knows the value of good tools. But good tools usually cost a ridiculous amount of money. A 200 euro cordless drill and screwdrivers for two euros are more the rule than the exception. That's why I will tell you what tools AliExpress has to offer.
AliExpress tools: good idea or no?
Good value for money. It's a phrase often heard when you've got something on the cheap side. Of course, AliExpress is no different. An expensive Bosch cordless drill of 200 euros will probably be more powerful and last longer than an AliExpress drill of 30 euros.
I just don't think you can necessarily say that one is better than the other, and that you have to look at your own use of the tools. Of course it's handy to have tools around in case something breaks. Do you need to tighten a screw once a month? Then you will probably prefer to go for cheap tools. Are you a handyman and do you have to do all kinds of antics every day to repair complex appliances? You get the idea: a screwdriver of 20 euros will quickly pay for itself in terms of life span and convenience.
So, should you buy tools on AliExpress or not? I would mainly look at your own situation. Do you just want a toolbox 'just in case' or as a starter kit for your children? Then just buy something cheap and use it for certain (emergency) cases. Are you looking for tools to give your house a complete renovation and will the material be used intensively? Then just go for good tools that you don't need to replace so quickly.
It also depends a bit on what kind of tools you buy on AliExpress. Glue guns or other materials where little can go wrong, are of course fine to use. Tools with a built-in battery, on the other hand, are sometimes a different story. If you need to use a cordless drill for days on end, it's nice to have power all day long. You can go for a more expensive drill, but you can also order more batteries on AliExpress.
---
10x the best tools on AliExpress
Want to know what other people buy on AliExpress, and what is rated good to very good? I will show you the best tools from China, below.
Best value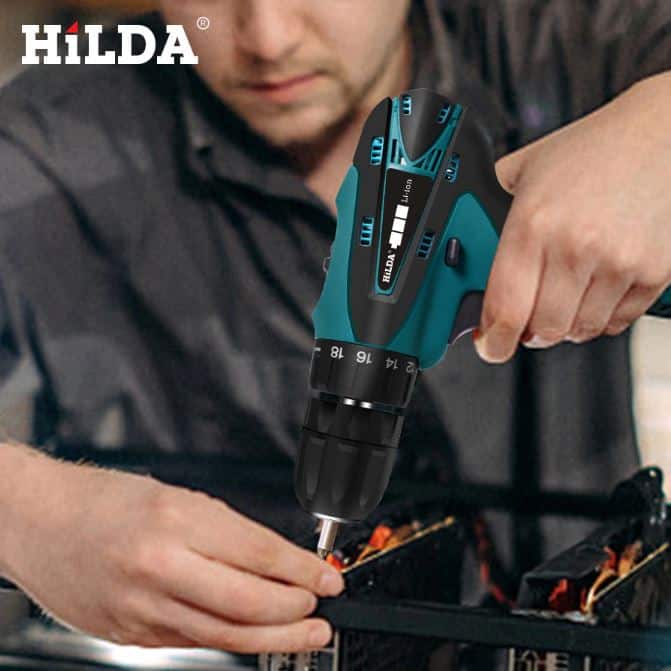 Hilda tools are very popular on AliExpress, mainly because of the extensive range and the corresponding low prices. For example, you can buy a cordless drill for less than 20 euros, and for an additional 10 euros you can buy a large collection of drills to tighten all the screws. Thousands of handymen around the world now use Hilda tools from AliExpress, and judging by the reviews, they also enjoy using them.
Features
✔

Less than 20 euros

✔

Wide range

✔

Popular
---
Multi-functional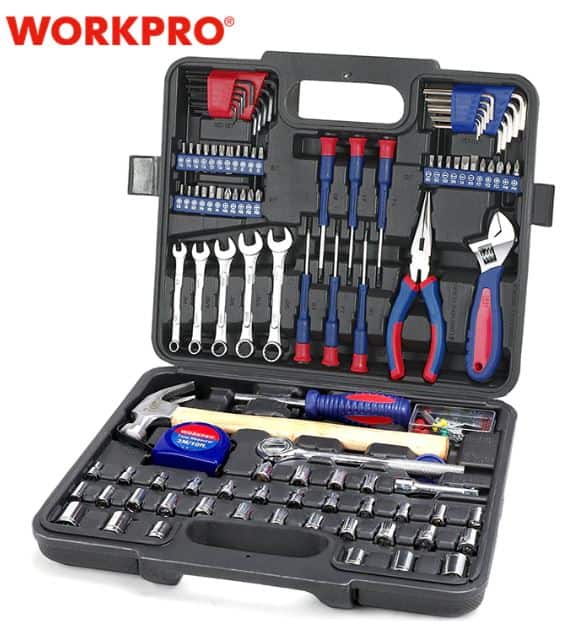 Anyone who doesn't have any tools yet can use a hand tool set from AliExpress. For the kids' new home, when you need new tools or just because it contains handy tools. This hand tool set from Workpro already contains dozens of tools and only costs 25 euros. For that you get everything from a hammer to a water level and screwdrivers. The ideal starter kit.
Features
✔

75 euros

✔

Ideal starter kit

✔

Various tool boxes
---
All sizes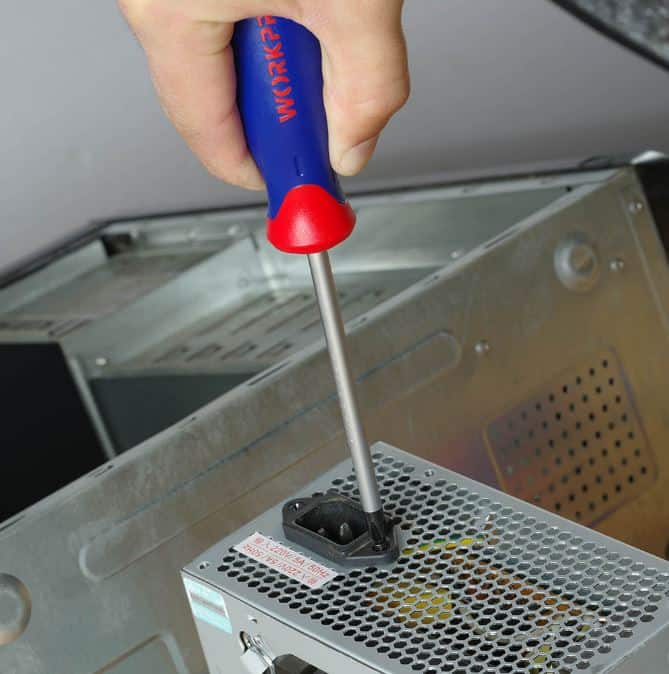 Life is not complete without screwdrivers. Have you ever tried to loosen a screw with your fingernail, a 5 cent coin or a bank card, just for lack of screwdrivers? This inexpensive tool set ensures that in the future you will be able to assemble or repair your appliances or furniture in a normal way. This screwdriver set consists of 8 screwdrivers, so that you are prepared for any situation.
Features
✔

8 pieces

✔

No more broken nails

✔

Fits nearly all screws
---
Very cheap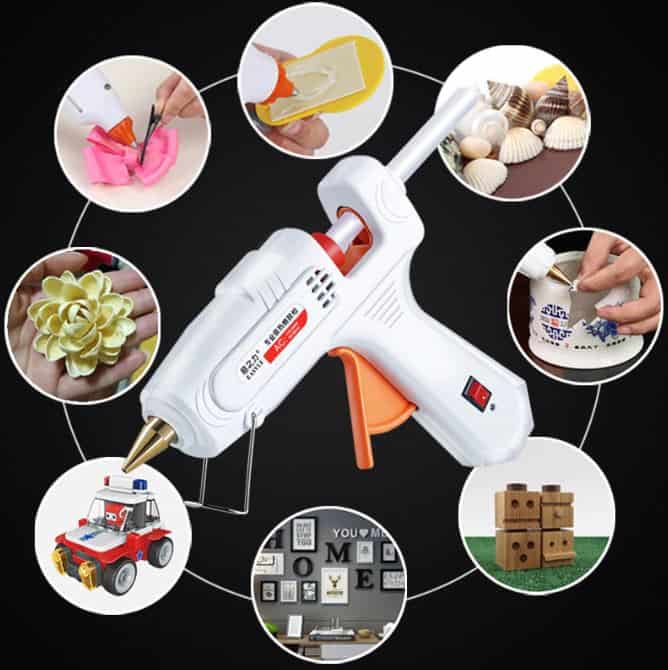 A glue gun is something that you don't use often, but is extremely handy to have around. That means you probably don't want to spend 40 euros on it. With this inexpensive set, you get a professional glue gun at a fraction of the price you would pay in Europe or the US. Great for DIY, but also fun to use when doing crafts.
Features
✔

Just a few dollars

✔

Fun for crafts
---
Handy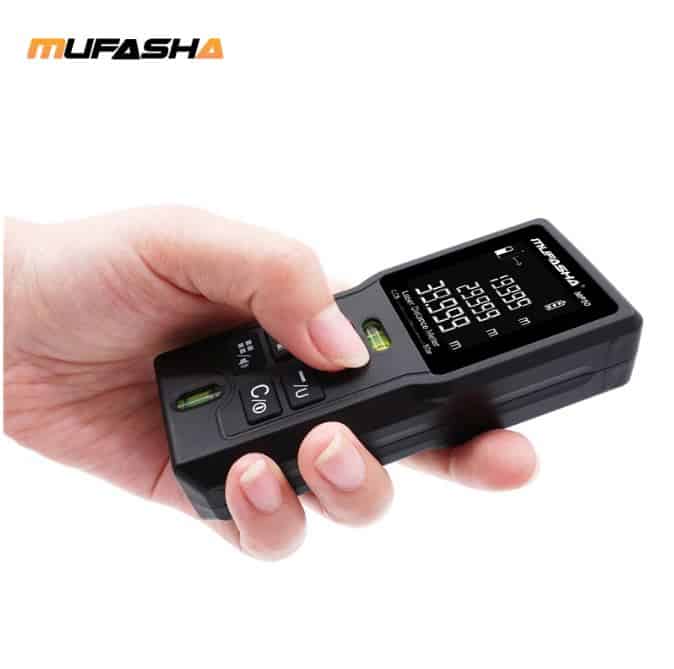 A laser rangefinder on AliExpress doesn't have to cost a fortune. Are you fed up with taking inaccurate measurements with tape measures that are too short to measure distances accurately? With a digital laser rangefinder from AliExpress you can calculate the entire surface of a room within minutes and know, for example, how many square metres of laminate you need to buy. There are laser distance meters for sale that allow you to measure rooms from 30 to 100 metres. And all that for a very reasonable price.
Features
✔

30-100 metres

✔

Various appliances for sale

✔

Much cheaper than in your local shop
---
Well known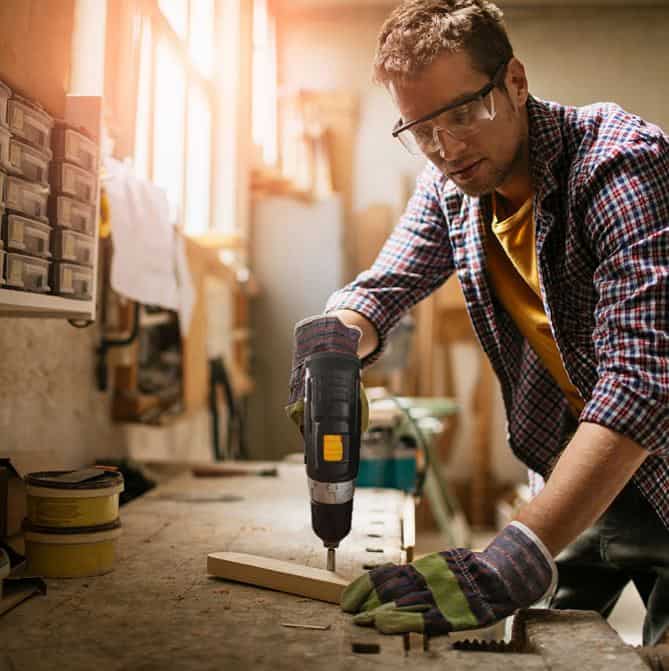 Deko tools are used worldwide and with good reason. The brand may deliver very cheap tools, but the quality in relation to that price is more than adequate. You can buy a drill from 30 euros and you can find other tools for less than 5 euros. Tens of thousands of people ordered Deko tools on AliExpress, so you have more than enough options to get something cheap.
Features
✔

Very large selection

✔

Fairly high quality

✔

Affordable

✔

Popular
---
Other good tools on AliExpress
Are you a fan of DIY? Are you moving out soon and need to fend for yourself? AliExpress tools offer a perfect price, so that you can keep doing your own chores. Because nobody wants to pay 10 euros for a small drill when you can buy a whole tool set for the same price.
---