With your favorite look, you can walk down the street feeling good. Are you looking for cheap hair pieces with real hair or artificial hair? On AliExpress you can find various Chinese hair pieces for a friendly price. I tell you where to go and give you tips on buying AliExpress hair that makes you shine.
AliExpress hair piece or wig: one and the same purpose
Depending on who you ask, we are talking about a hair piece, wig or toupee. Some say there are differences between the names. According to others, there are not.
But what does it even matter?
You are just looking for beautiful hair that you can wear to complete your look. In this article you can read all about wigs and hair pieces for women. A ready-to-wear hair piece from China that exactly fits your style. And, of course, one that doesn't cost much.
What to consider when buying AliExpress hair pieces?
Hair is something very personal. So is artificial hair or the real hair in wigs. Buying hair pieces online can therefore be quite a search. Yet you can be lucky and find something beautiful. But what do you have to be careful about?
Hand-knotted or machine-knotted
An important difference with hair systems is whether it is machine-knotted or handmade. In the first instance, you often end up with hair made out of artificial fibers. These are often cheap hair pieces that are put together quickly. The price for these in many countries is $300 or more, while the same kind of AliExpress hair pieces cost $50 or more. Quite a difference, don't you think?
Completely hand-knotted wigs are more expensive, because they also involve more time. They usually have a better quality and you can wear them for a longer period of time. Not unimportant to mention is that these hair pieces are often also made of artificial hair.
The price for such wig is around $750 in many Western countries. On AliExpress, these hair pieces are cheap and often cost less than $200. There are also wigs made by a combination of machine work and hand knots. These prices range between the hand-knotted and machine-knotted version.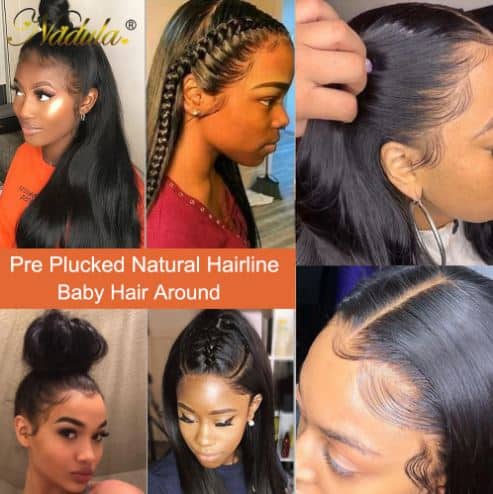 Hair pieces made of real hair or artificial hair
Most people prefer hair pieces that are made of real hair. If you would like to order these online in Europe or the US, there are many places to go. You will then pay a lot of money, sometimes even more than 500 euros. If you prefer to buy cheap hair pieces online, AliExpress is a great option.
Here too you will find providers who offer wigs that are made of real hair. The prices are often between 50 and 250 euros. This depends mainly on the length, tightness and quality of the hairpiece.
Difference in an afro and blond hair piece
The type of hair used is also important to take into consideration. Afro hair pieces or wigs are often made of different hair than blond hair pieces. Unless, the same type of hair is blond colored, of course.
In general, European or American hair is thinner than Asian hair. You can see the difference in the hair pieces themselves, as the hair will have a different volume depending on its tightness.
Cheaper wigs may also contain split Asian hairs. The hairs then feel thinner, but are damaged. The quality of that type of wig is often a little less than if the hairs were simply left undamaged.
---
Cheap hair pieces from China: which providers are there?
Anyone searching for hair pieces or wigs on AliExpress will come across hundreds of results. Many of the providers have had few orders, or not that many reviews. Finding a cheap wig is not that difficult. However, finding a hair piece that is both good and cheap, can be tough.
Therefore, you can find a list of providers in China that offer hairpieces below. There are plenty of reviews with pictures for each provider to see if they would suit you.
Populair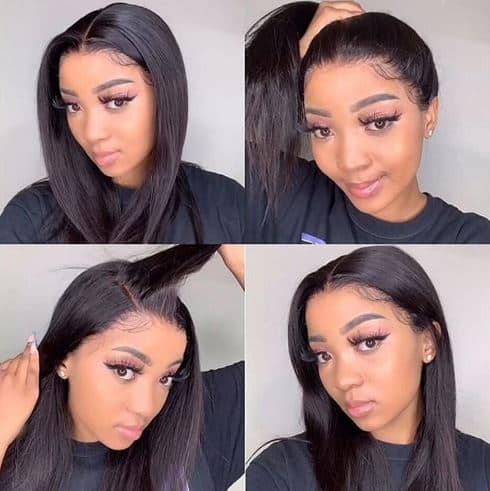 A very popular provider of hair pieces on AliExpress is Nadula Hair. They are specialized in various types of hair, including human hair. With a tightness of 130-180% and lengths ranging up to 26 inches, there is more than enough hair to choose from.
It seems that Nadula Hair mainly focuses on cheap hair pieces with a dark color. Most of Nadula Hair's customers are African-American people, who are looking for hair that can be either straight or silky soft and curly. Nadula's ratings are impressive showing 4.8 stars out of 5.
Main features
✔

Human hair

✔

Tightness from 130-180%

✔

Afro-American hair
Great quality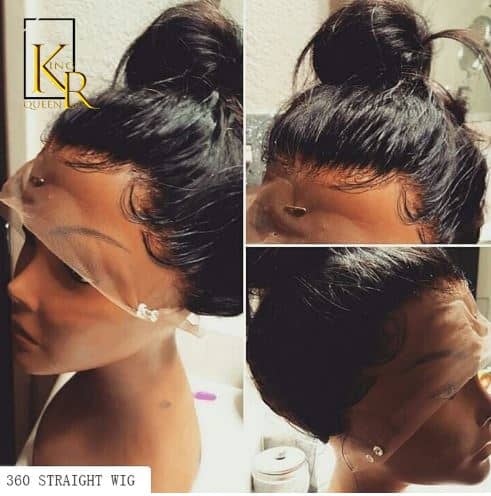 King Rosa Queen Hair is a very popular provider on AliExpress. Thousands of these cheap hair pieces have been sold online and the reviews of the company are almost all excellent. The types of hair vary and are about 10-24 inches long. The tightness goes up to 180%, which covers quite well.
Main features
✔

Very good reviews

✔

Tightness up to 180%

✔

Length from 10-24 inches
Blond hair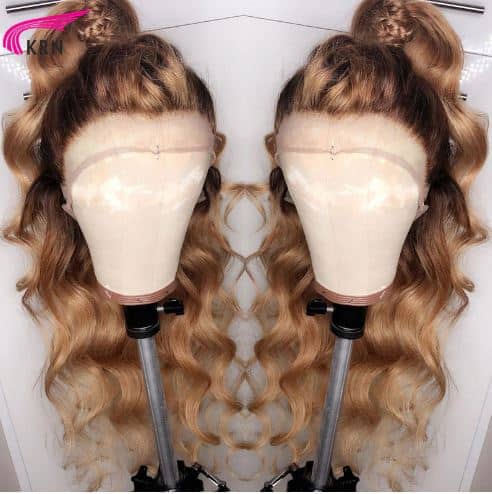 There aren't that many blond hair pieces offered on AliExpress. This cheap blond one happens to be a very nice version though. The many reviews are almost all praise. The hair piece is available in lengths between 8-24 inches and a tightness of up to 180%. The special feature of this hair piece is the natural color and the quality of the hair. The most expensive version of this hairpiece is about 200 euros.
Main features
✔

Blond version

✔

Length of 8-24 inches

✔

Tightness up to 180%
Cheap
The last provider we describe is the Dream Beauty Official Store. Do you want to score a cheap hair piece online? Then, this is one of the best places to go. They have many items to choose from and there are several varieties for sale. A small glimpse of the many products they offer:
Hair pieces with bangs
Wigs with curly hair
Wigs with straight hair
Honey blond wigs
Hair pieces with highlights
The varieties are huge and the store – which has been operating on AliExpress since 2011 – receives a review score of 96.9% from its users. This is an impressive score, that is mainly due to the good quality. For many customers, the Dream Beauty hair pieces are also the best from China. Enough reasons to take a look and see if there is something for you as well, right?

Main features
✔

Very good reviews

✔

Extensive product range

✔

Already on AliExpress since 2011
Tips for keeping your AliExpress hair pieces beautiful
Just like real hair, you also need to treat a wig or hair piece properly. With wigs from China, the same counts. By handling them with care, they will last a long time and you can enjoy them for months or even years.
Combing carefully
Every time you comb your hair, hairs come out of the hair piece. This is completely normal. However, you should be very careful when combing. Preferably use a soft comb in which your hair does not easily get stuck. In this way, the hair piece stays beautiful and no bald spots will appear. This is especially important with hair pieces that have a lower tightness.
Let it dry slowly
It is recommended that you wash your hair piece about once a week. Is it not dirty? Then, you can just use some conditioner. This will give your hair a silky appearance, so you will look brilliant again. Be careful with drying your hair after washing it. Do not use a towel to rub your hair, but rather use your hands to squeeze as much water out of it as possible. Make sure you do this without pulling. Then, let the hair dry slowly. Do not straighten the hair while it is still damp: this could cause damage.
Straightening
Many cheap hair pieces from China can be straightened or curled with a tong. However, you should first observe how the hair reacts. So begin by testing a small piece at the bottom before you start at the top. This way, you will find out exactly which setting you could use best for your hair. As mentioned above, do not straighten your hair piece while it is still damp. You might damage the hair.
Were you able to find a hair piece thanks to our article? Wonderful! We wish you lots of happiness with it.